A Monsoon Meander: 21 Days in the Annapurna Wilderness of Nepal
Ever since I was young, trekking in Nepal was an exotic dream. This dream was fueled by a piece family lore that always found its way into holiday dinner reminiscing and in those family photos that you see so often that you can't decipher if its a memory you actually experienced or just an illusion. In the 1980s my dad, uncle Jim and grandpa hiked the Annapurna Circuit and one day I knew I'd want to explore this wilderness like them. I remember a photo of them, unshowered and bearded, sitting together on the stoop of a teahouse. My dad looking abnormally skinny, having lost so much of his Rugby bulk from the vegetarian diet and the austerity of life on the trail. Nearly 30 years later, it's clear my experience in Nepal was going to be far different from theirs…pre-Wifi, simple teahouse accommodation, sparsely developed, and definitely no Snickers rolls or apple handpies in those days.
These days the Annapurna Circuit is extremely developed and pretty cushy. We opted to add the Nar Phu valley to our trek, a 5-day addition veering off the circuit northeast at Koto into a special permit zone. We spent 21 days to complete the whole loop, which ended up being a pretty slow itinerary for our pace. There were many gems throughout the trip but the Nar Phu valley was definitely the major highlight. Because of the special permitting this area is far less visited and maintains its quaint charm. Phu village wasn't even discovered by the Nepalese government until the early 2000s. Phu is a couple days walk to the border with Tibet so it shares the same culture as Tibet: Tibetan Buddhism, mud houses, yak herding, terraced barley and potato farming…a Guru Rinpoche holy spring at 14,000ft! During China's invasion of Tibet many Tibetan freedom fighters used Phu as a safe zone and eventually many ended up settling there.
Nar is also uniquely stunning as if it was the more developed version of Phu. It's a larger community with more bustling activity and the entire village is built on the soft slope of the mountain side almost like an amphitheater looking down on the communal fields and river below. Sitting on the porch of our teahouse you could see crouched bodies weeding or resting drinking tea amidst the vividly green fields, all bordered with lush wildflowers. Yak herds wander the neighboring hills and munching shrubs around the half built gompa. Some of the best food we had on our trek was prepared by the kindest Nar woman, cooking up foraged nettle soup, thoughtfully crimped momos, and wild root pickles…
This route meant we went over two 17,500ft (5300m) passes the Kang-La and Thorong-La. Since we had spent couple weeks in Ladakh less than a month before, acclimatization was less of a challenge for us. Yet both passes were socked in when we did them, alas one of the drawbacks of hiking during monsoon. The high season for trekking in Nepal is Spring and Fall as a result of monsoon weather, although there are so many benefits to opting for this time of year.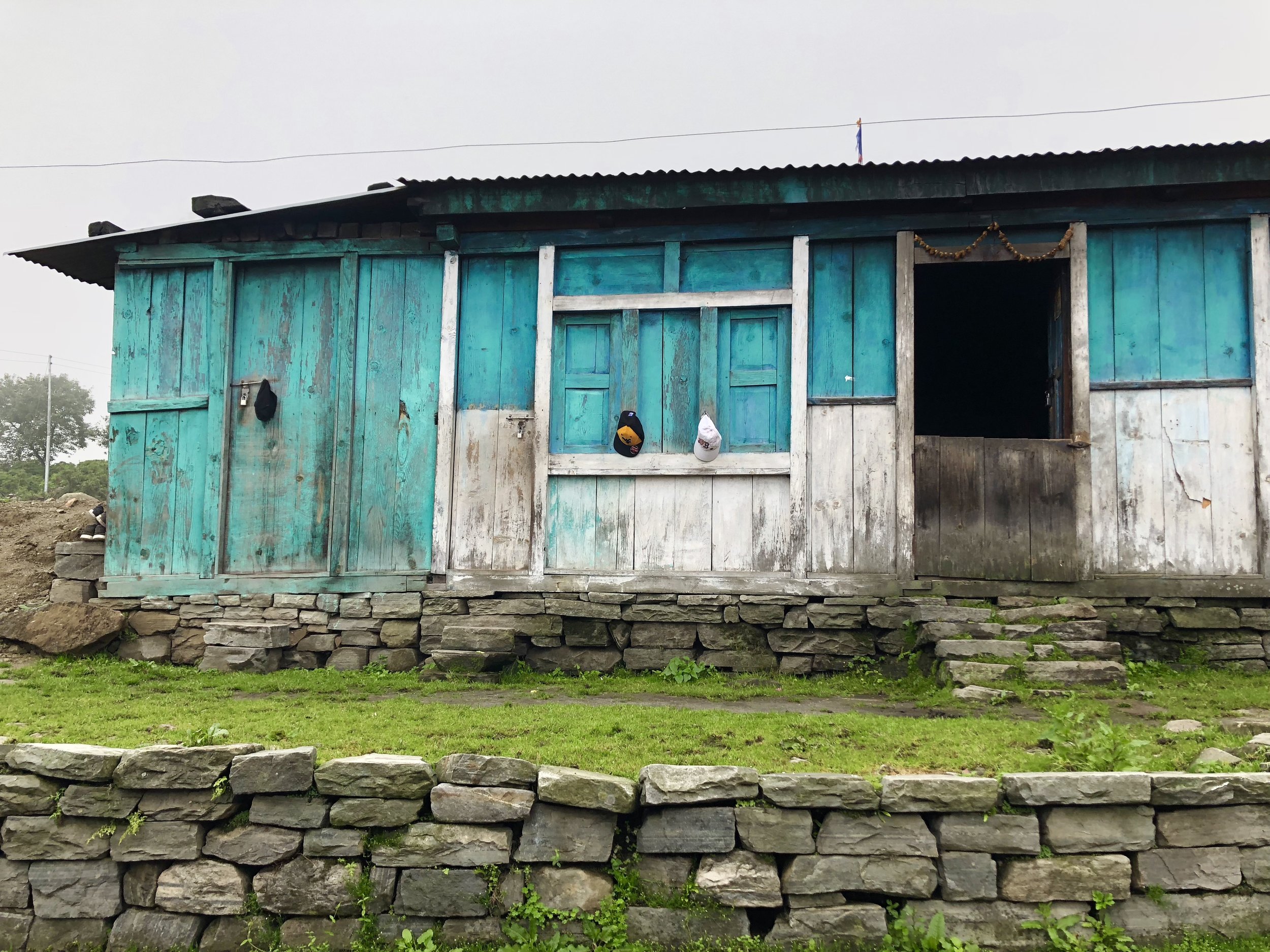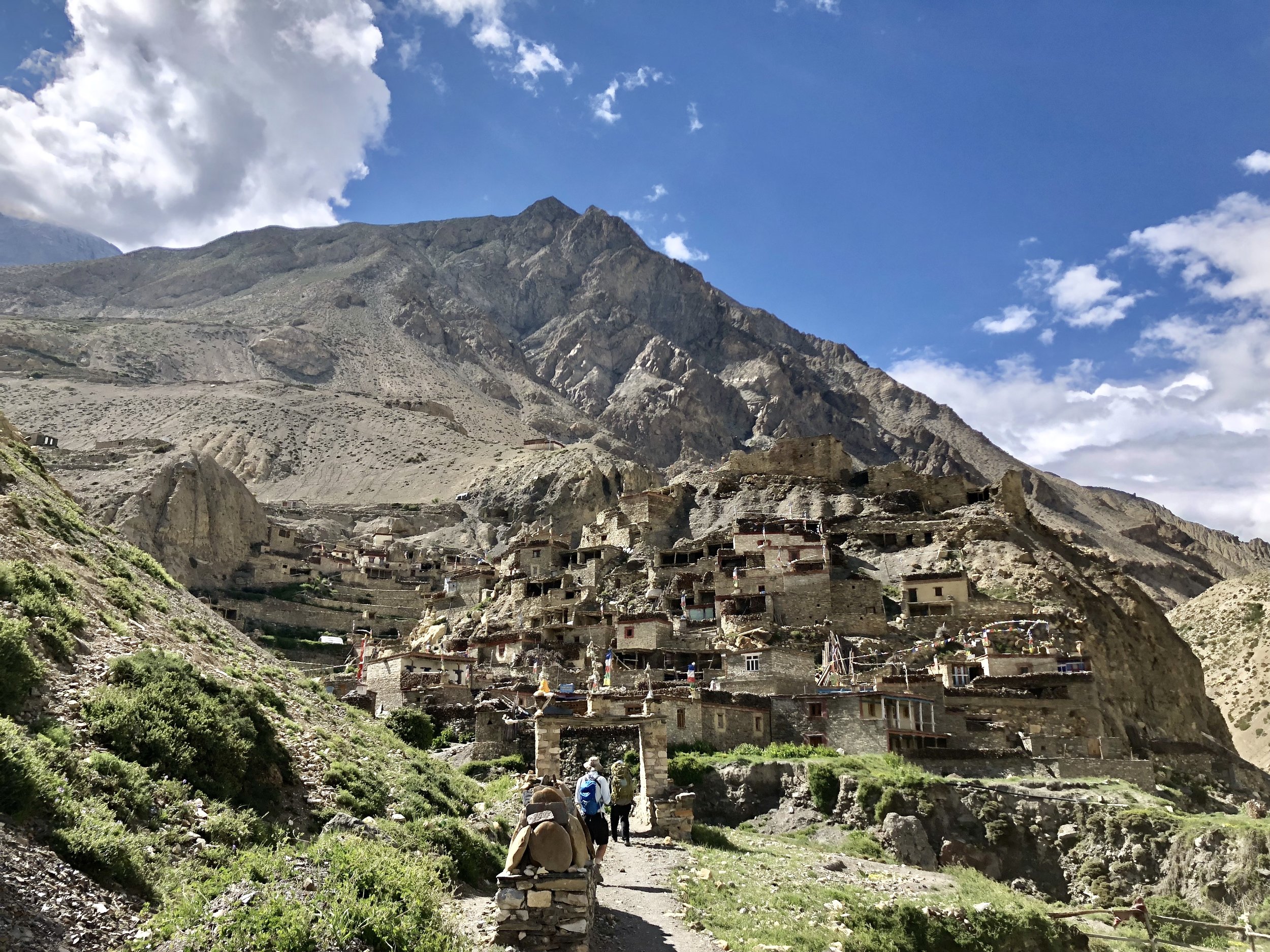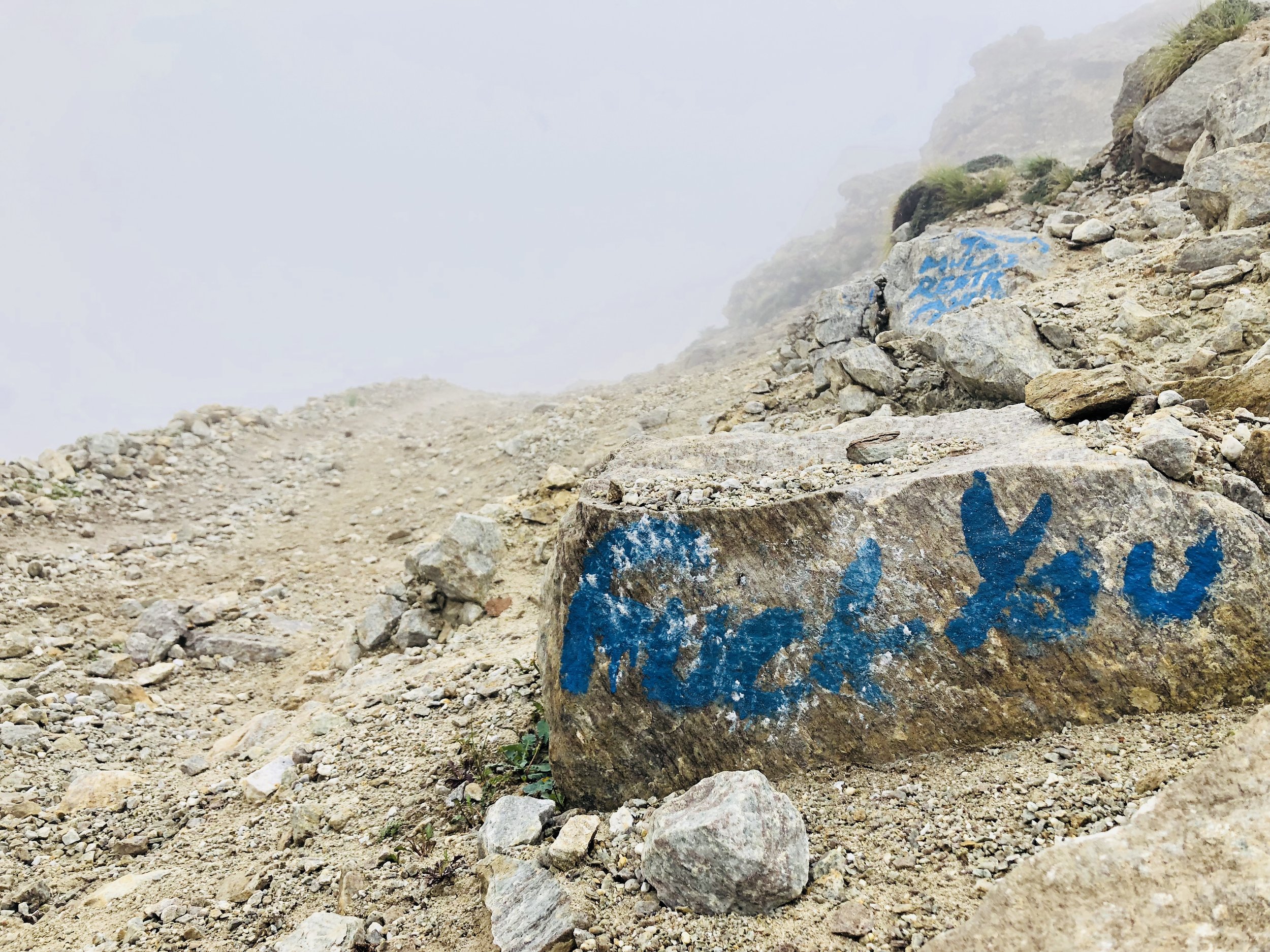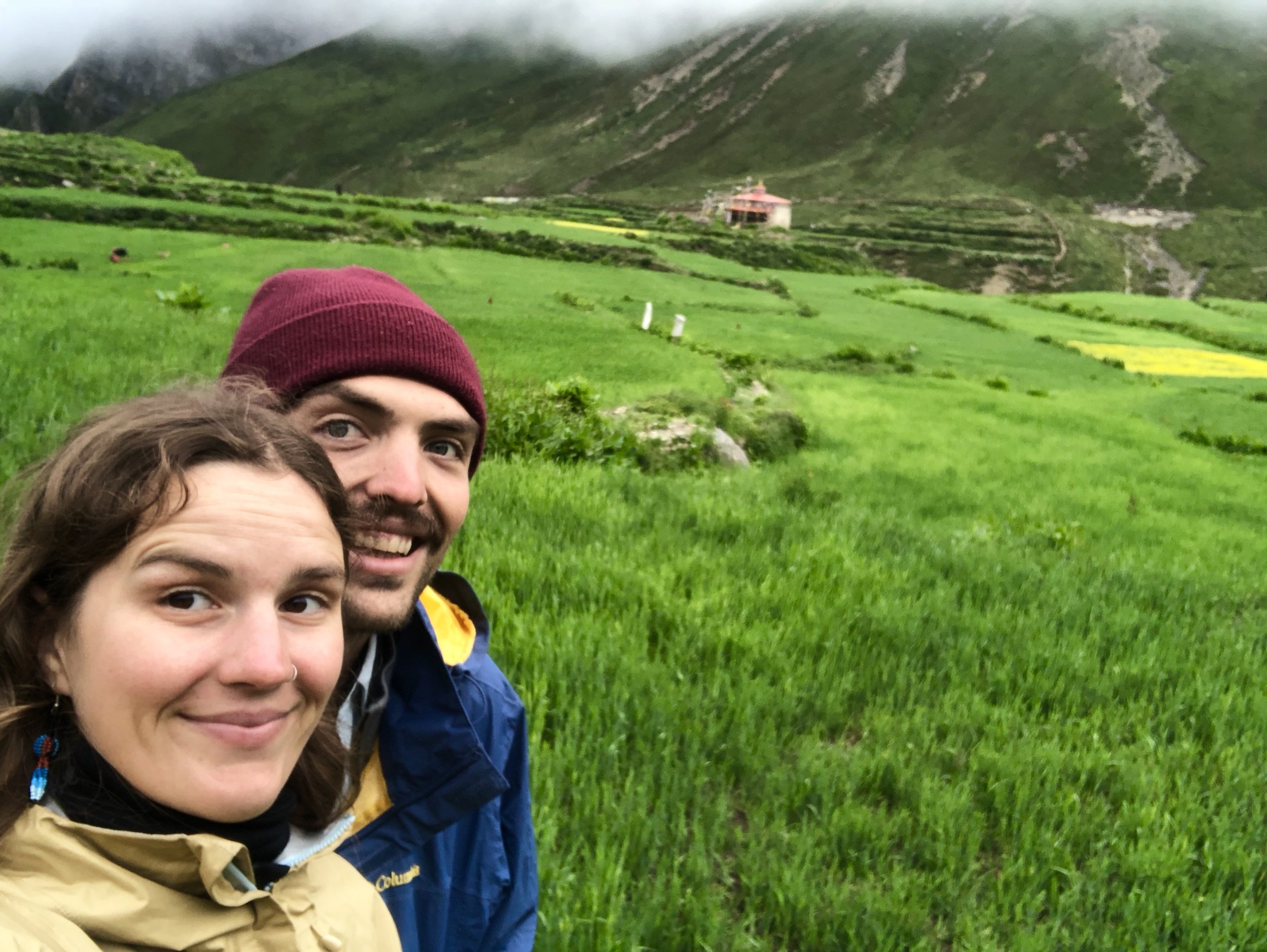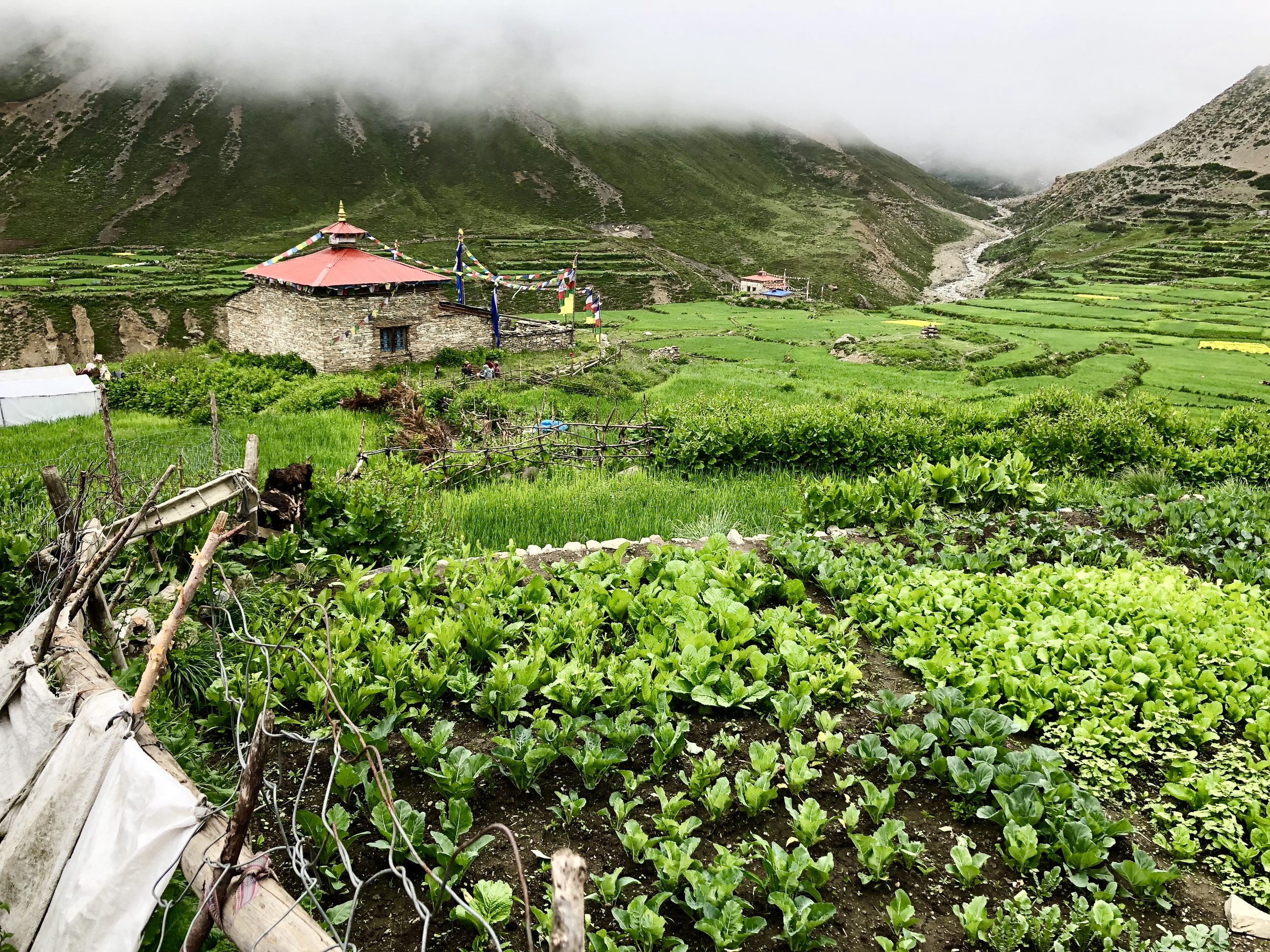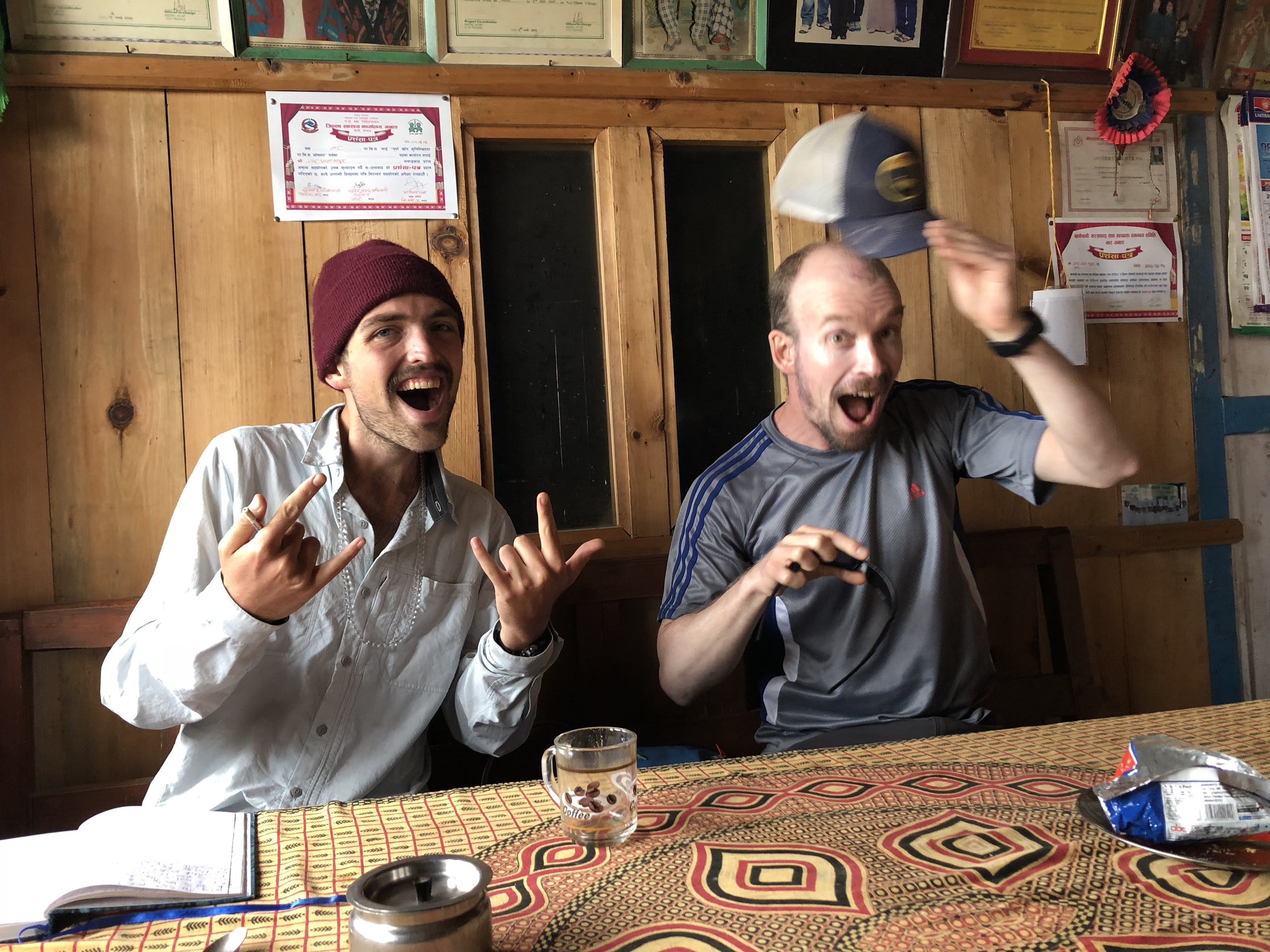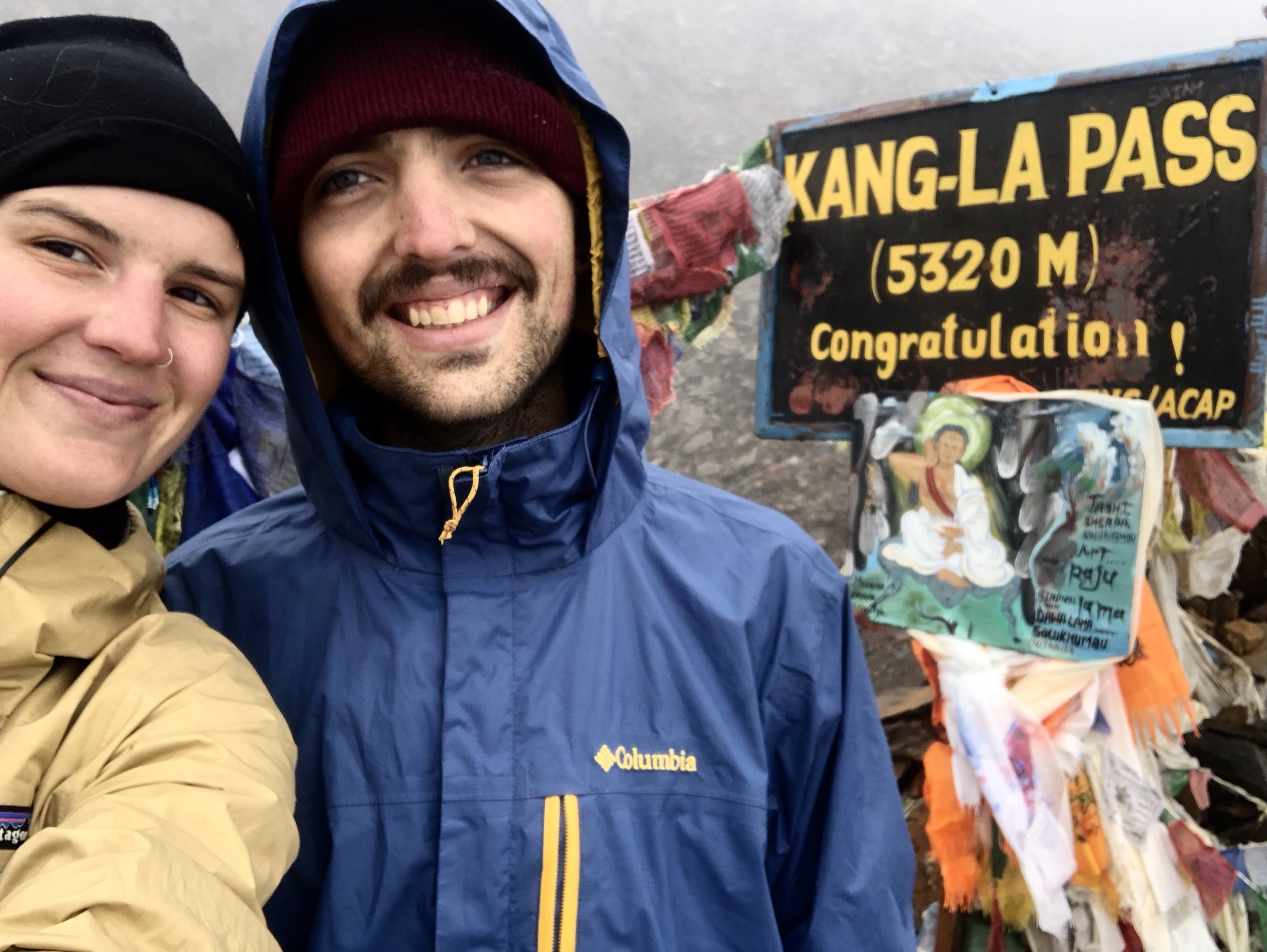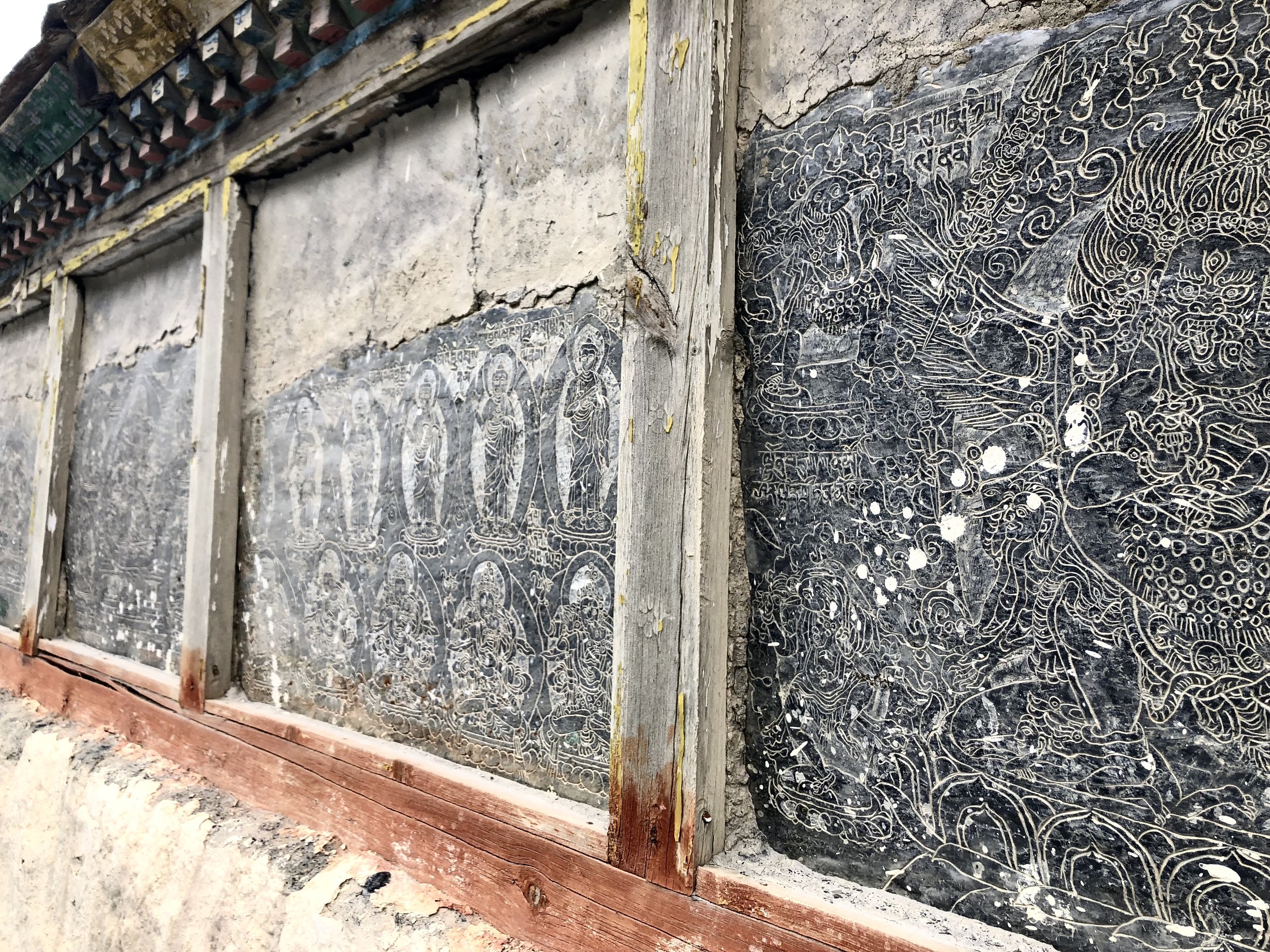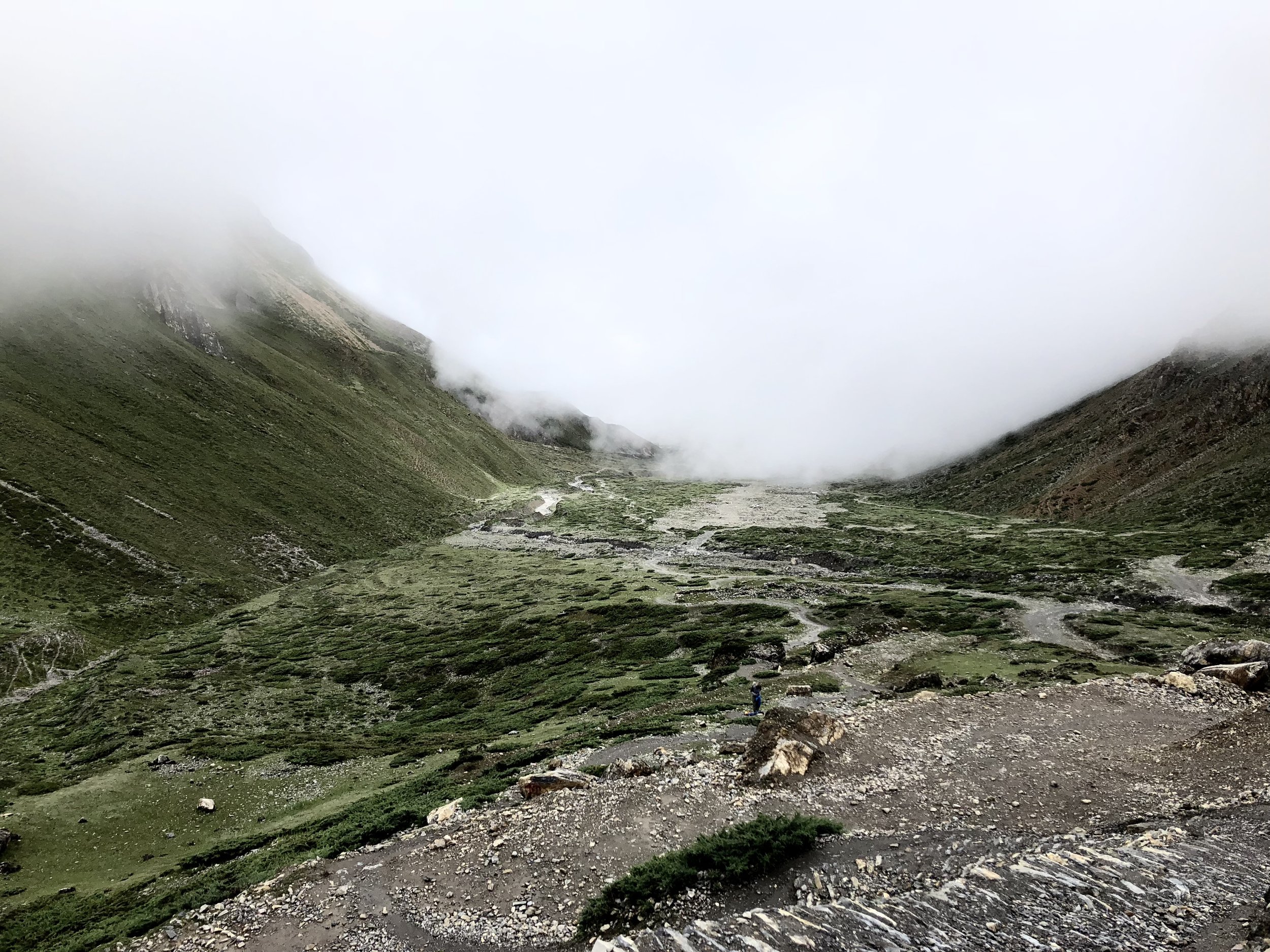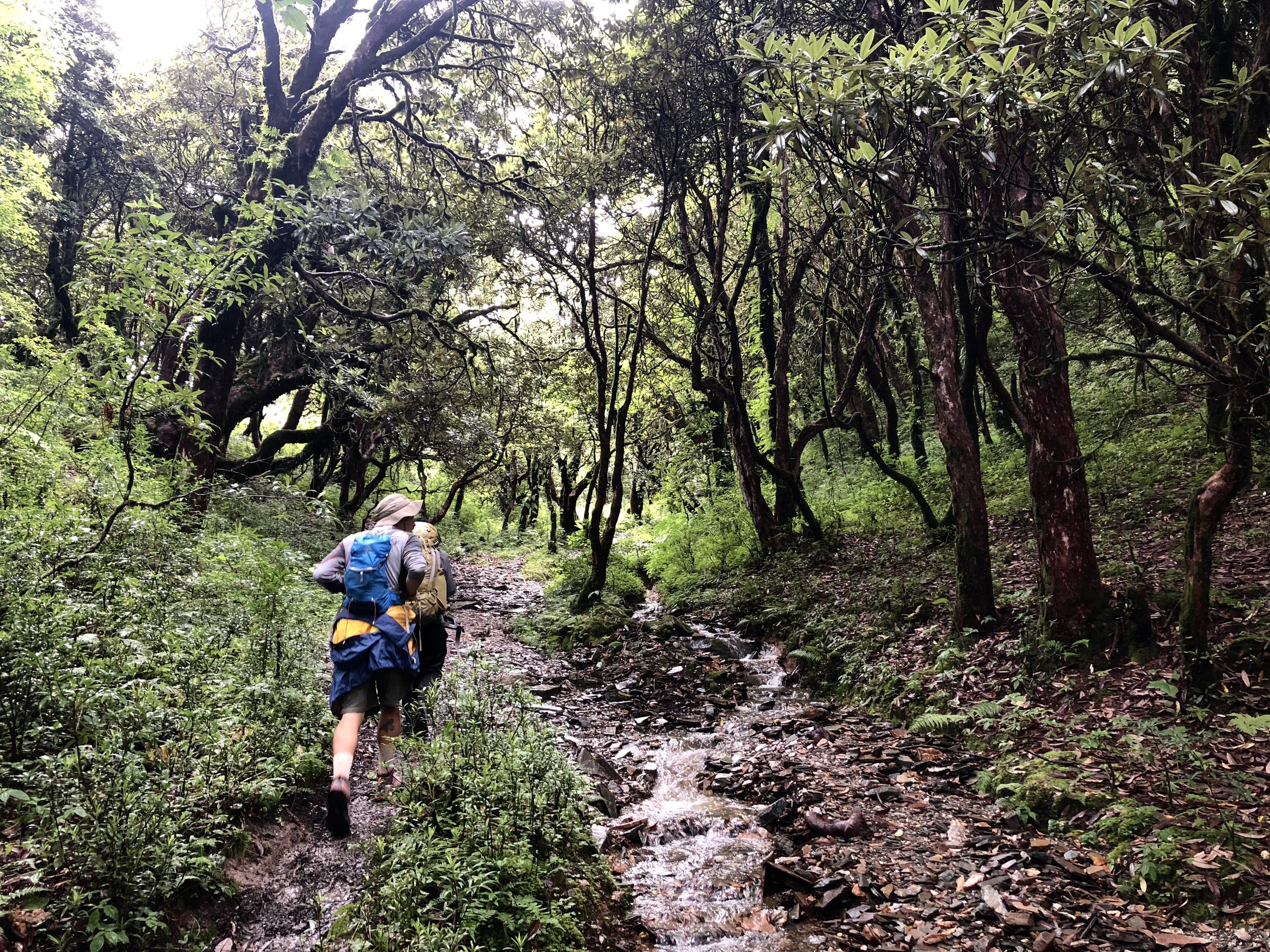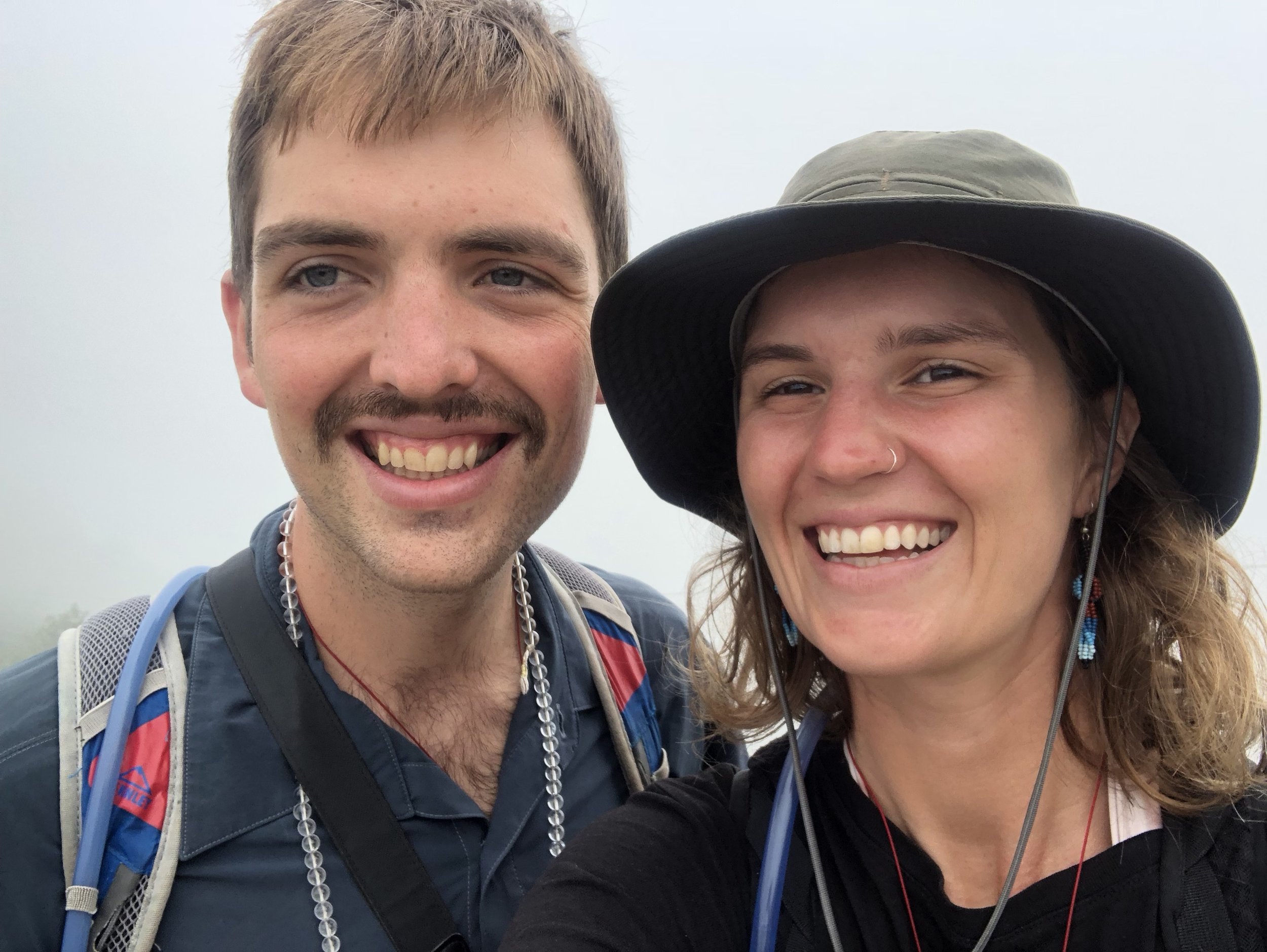 REASONS TO TREK THE ANNAPURNA CIRCUIT IN MONSOON
Waterfalls
Lushly Green
Butterflies
Mushrooms
Wildflowers
Less People - I've been told that in high season the village of Manang can have upwards of 400 trekkers staying there on a given night. It can be tough to get a teahouse and our guide said even some of his clients have had to sleep on the tables in the dining rooms on some occasions. I couldn't imagine how clogged the trails must get when its really bustling.
SOME TRADE OFFS
Limited teahouse menus. In the low season you'll find a more limited food menu which can be a real drag when you're on the trail for so long. But Dal Bhat is almost always the best bet anyway.
Fog. We had great fortune and the time to wait for clouds to clear so we could see the mountains. Being able to the see the views consistently can definitely be a drawback for choosing to trek this time of year.
Rain. At lower elevations, so the first and last three days of the trek can be very rainy, yet once you get above 3000m, which was a big part of the trek, it wasn't an issue. Also getting to huddle around the teahouse hearths all together whilst the host cooks is a lovely experience.
Leeches. Where there's rain in a jungle, you'll run into these guys. But they're actually not too bad, just more of a nuisance. You can't feel them nor do they carry diseases. Since they release an anticoagulant, the biggest hassle is just dealing with endless bleeding from their little sucking access points. And it's not a problem for the majority of the trek.
This trek marked a major milestone met for our trip (and six months traveling), something that seemed so far away but despite 21 days walking, it came and went just like that. It was a special opportunity and when I think back even now, it was so rich with obvious beauty but also so many nuances. When you walk that long, you watch the landscape change from humid jungle to arid high desert, you sit with tea and watch dense fog dance in the canyons. You stop to photograph every wildflower. Never really washing your clothes properly, you wonder if you ever smelled this bad.
I think I might still be processing all the fruits of where your mind goes when you walk this long. It definitely felt a bit like a pilgrimage. To what? For what? Who knows. 🤔
Also, we trekked and stayed with Good Karma Trekking in Kathmandu. A family-run business and an excellent guesthouse in a nice part of Kathmandu. Raj and his family were so welcoming, warm and accommodating. I will cherish watching the world cup on their couch and playing with their daughter, his wife's kindness and excellent food (homegrown rice!) and many chats about traveling and life. Raj also made organizing from afar super easy and was extremely responsive via email and WhatsApp. Holler if you want more info or are interested in doing this trek one day!