Do Nothing More Often: Times in Dharamshala.
May to June involved a lot of intentional energy towards self-reflection. During this time, we spent a month in McLeod Ganj, the site of the Tibetan government in exile and the home of His Holiness the Dalai Lama and we had the great fortune to receive teachings from him twice within one week (this is an extremely rare occurrence). For the first half of the month we rented a studio in a guesthouse in the tiny village of Dharamkot and spent the mornings taking Iyengar yoga classes then spent the rest of the days engaging in all the Buddhist activities, dharma talks, open meditations, volunteering at various places, reading in cafes, learning about Tibetan art, going for nature walks and simply being grateful for being out of the hot plains of India during the dry season. We then spent 10 days at Tushita Meditation Center in a silent meditation retreat. Having this time away from the internet/phones/electronics/distractions makes you realize the natural expansiveness of your own mind, that it has a beautiful inherent potential. I can whole heartedly say that we would all be more well-off if we instituted more silence in our every day lives. We then went to visit Dzongsar Khyentse Rinpoche's Deer Park center in Bir to take a 3-day study retreat about Theravada Buddhism and the history of Buddhism with an amazing Theravada monk from Sri Lanka. Instead of getting to deep into my personal findings, below is just a little collage of images from that month and some thoughts that came up in meditations, readings and lectures.
"Even stopping to question reality is like shaking the very foundations of samsara."
"Pleasure does not equal happiness. You can only truly enjoy life when you're not lusting after sense pleasures. It's like drinking saltwater when you're dehydrated - our mind craves to be distracted from its own dissatisfaction."
"This life of leisure is even more precious than a wish-granting jewel; that I found such an existence is only this once; so hard to find yet like a flash of lightening it is easy to vanish; contemplating this situation it's vital to realize that all mundane pursuits are like empty grain husks, floating in the winds, and we must extract the essence of this wonderful human existence."
"If your mind is at peace you will be happy just with a glass of water... walls expand to create a prison cell into a palace."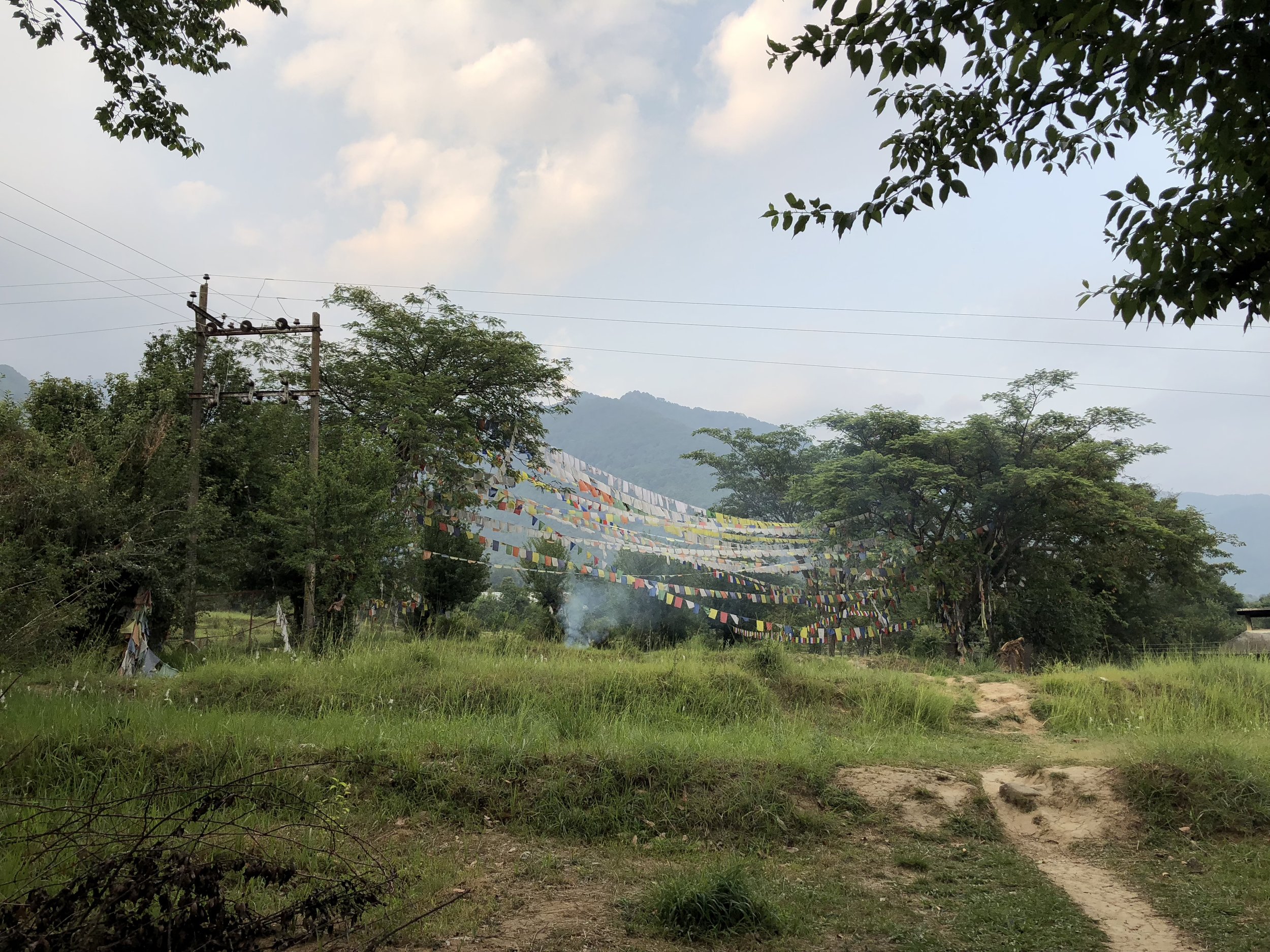 "We must realize that all suffering we experience comes from the delusions in our own minds. To cut through these delusions, we need the weapon of wisdom that perceives emptiness."
"Buddhism is a path and set of tools for transforming our mind/heart connection so we can be more high functioning beings to benefit others."
"Our mind is like the sky - all pervading and vast. But usually its monsoon season, thick with black clouds and we don't know it could be any different. It's not our feeling or emotions that are the problem, its that we own them and identify with them. Its natural to have these mindsets but just let them arise and pass."
"DO NOTHING MORE OFTEN. These days, we're more of human doers than human beings."