Tata Tea Empire: Munnar Hill Station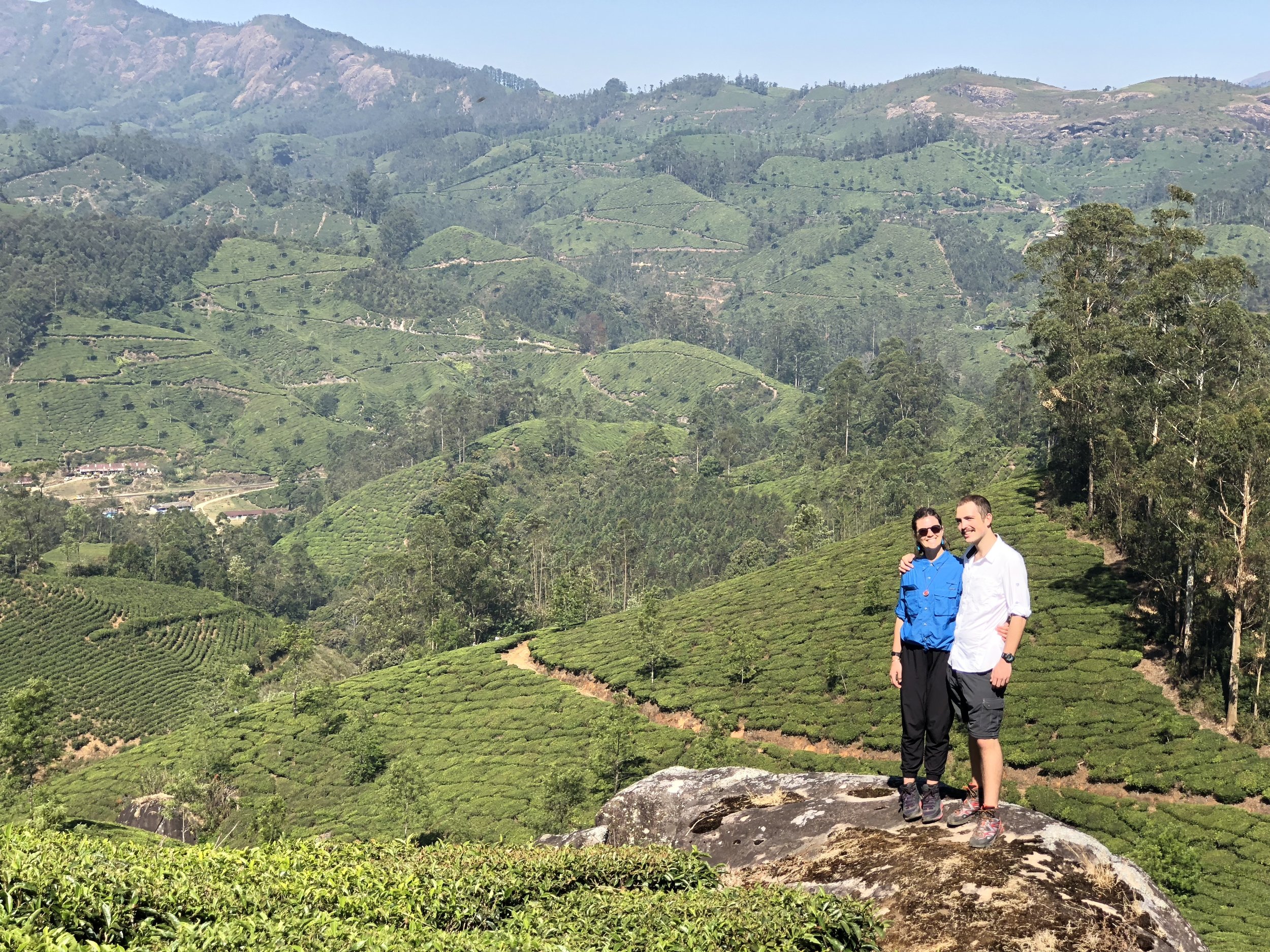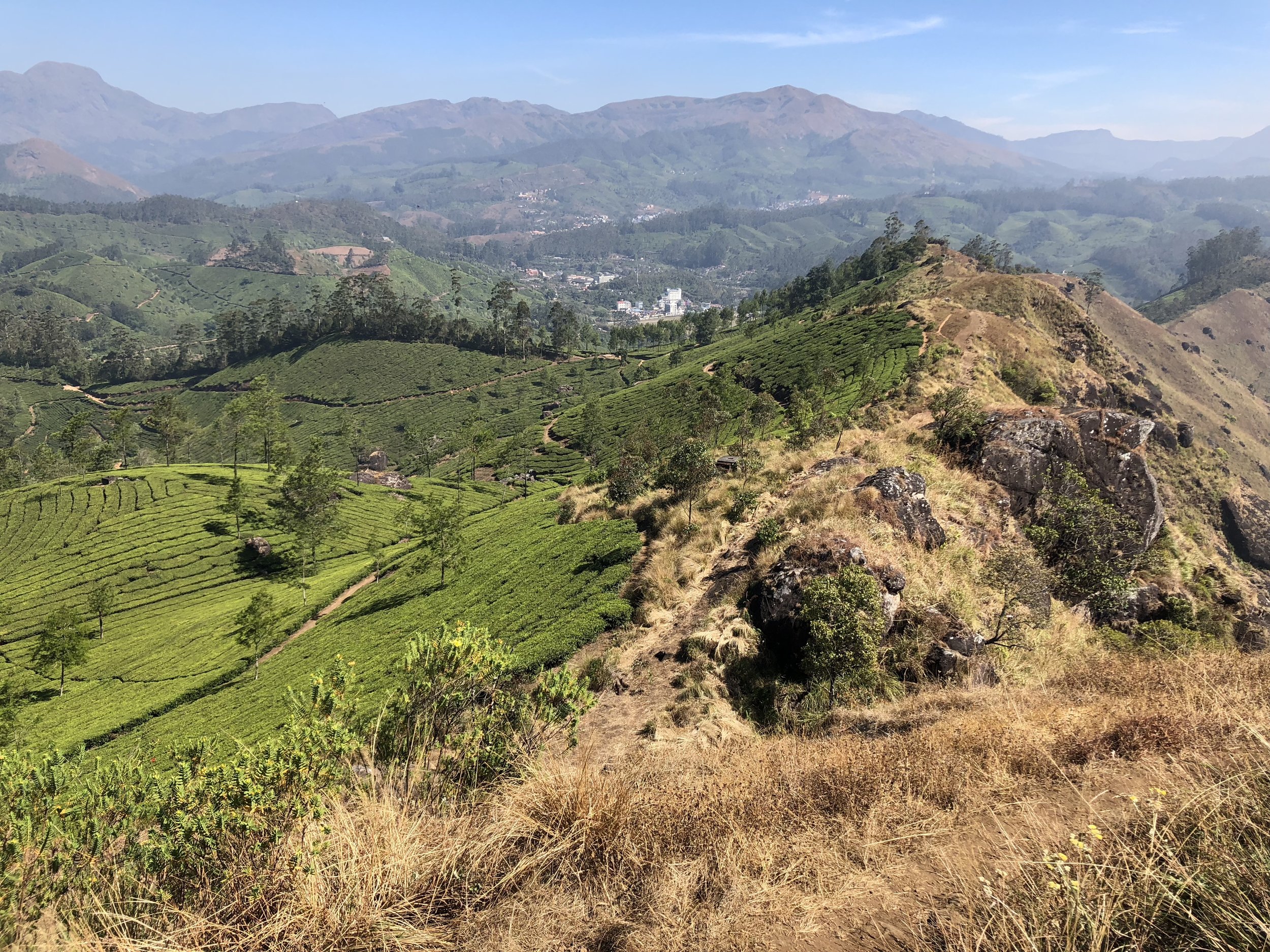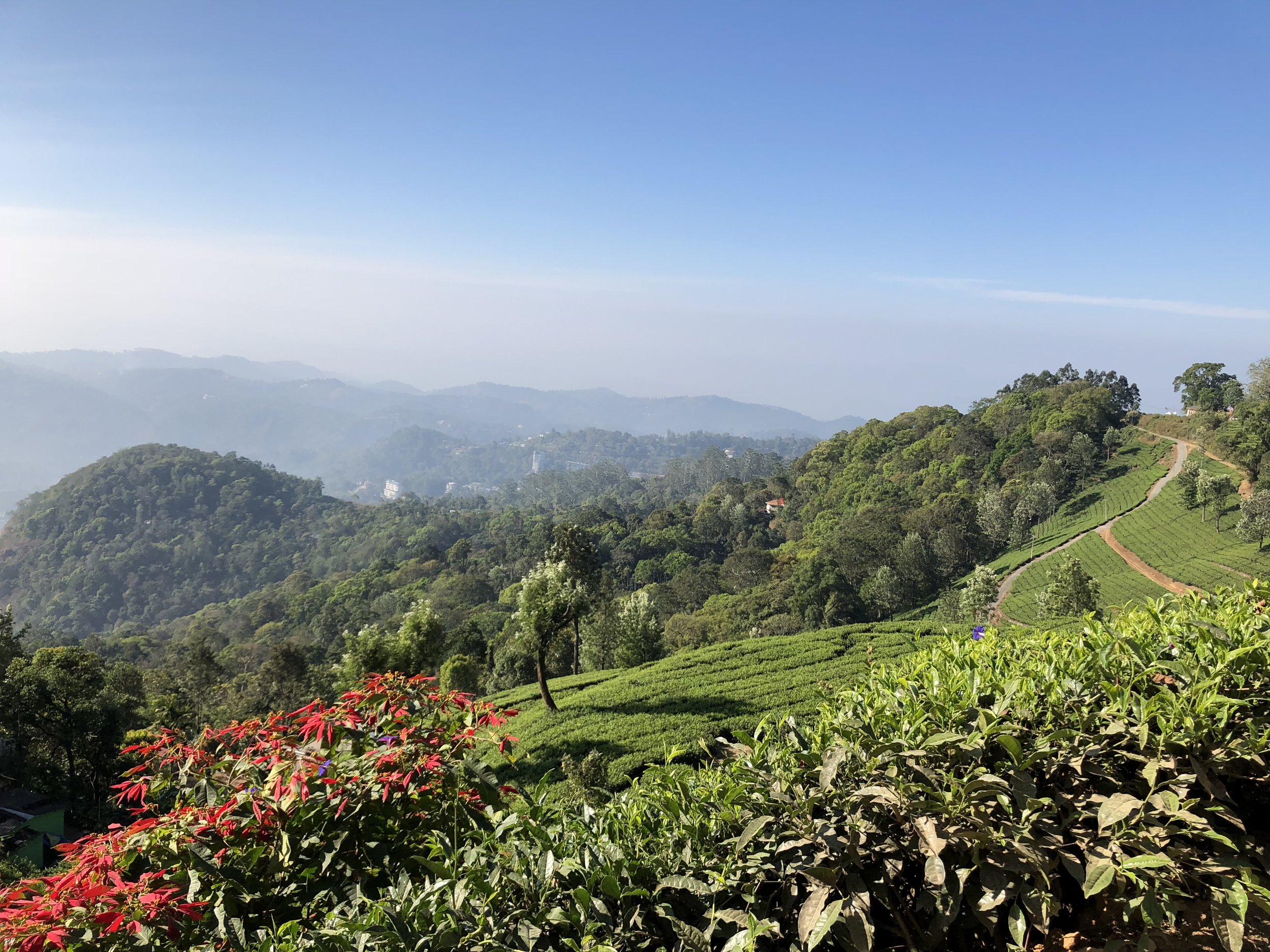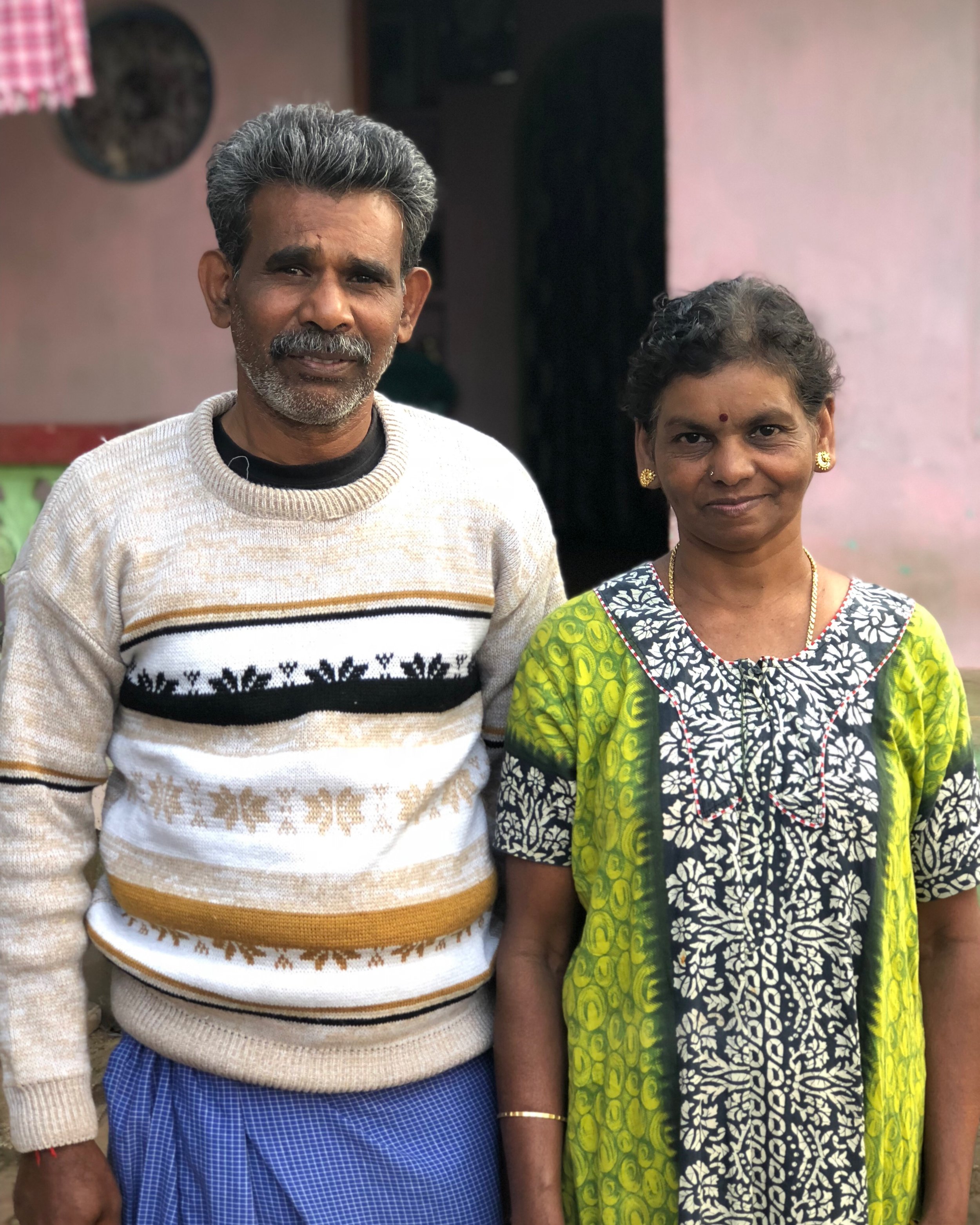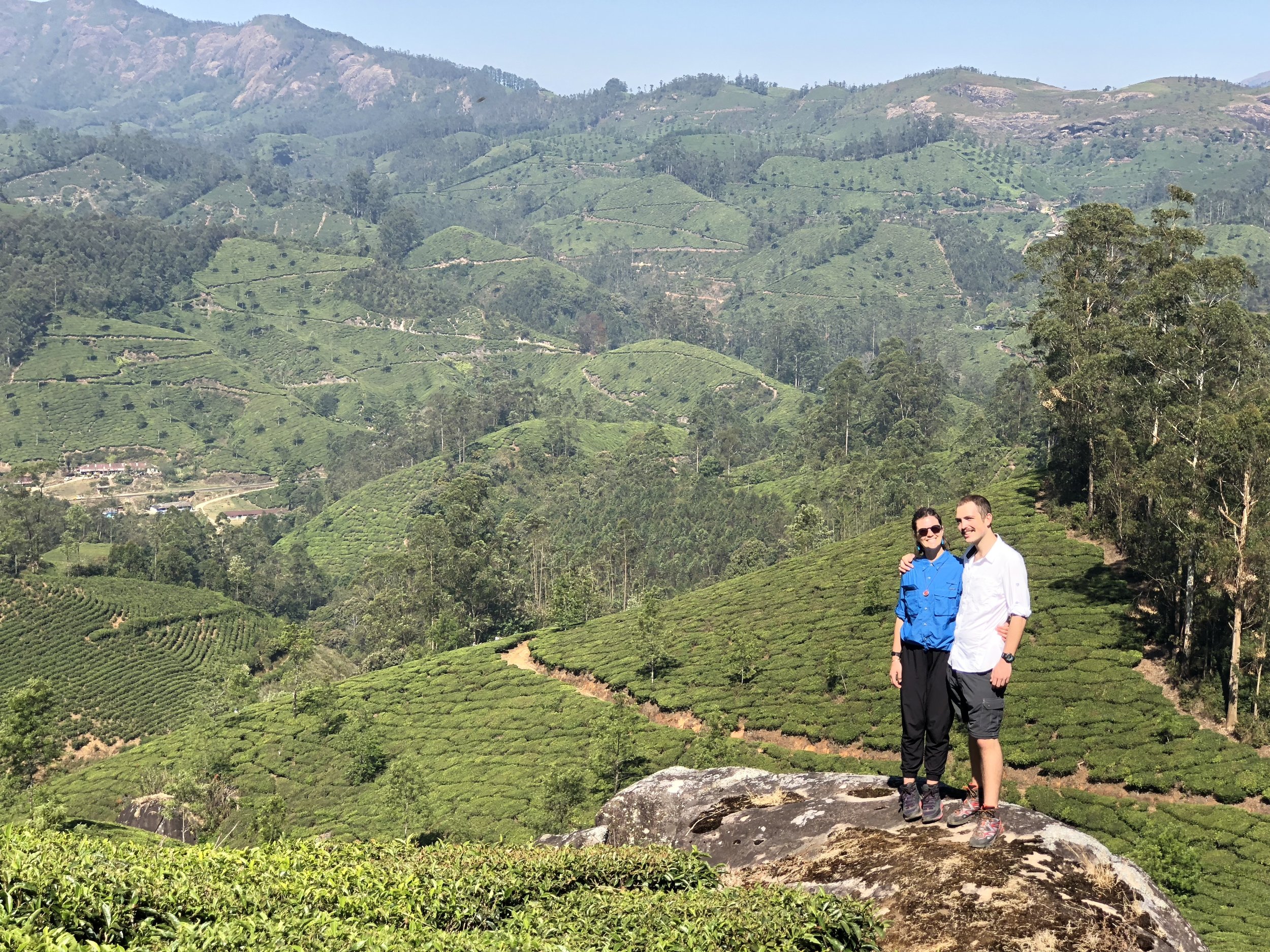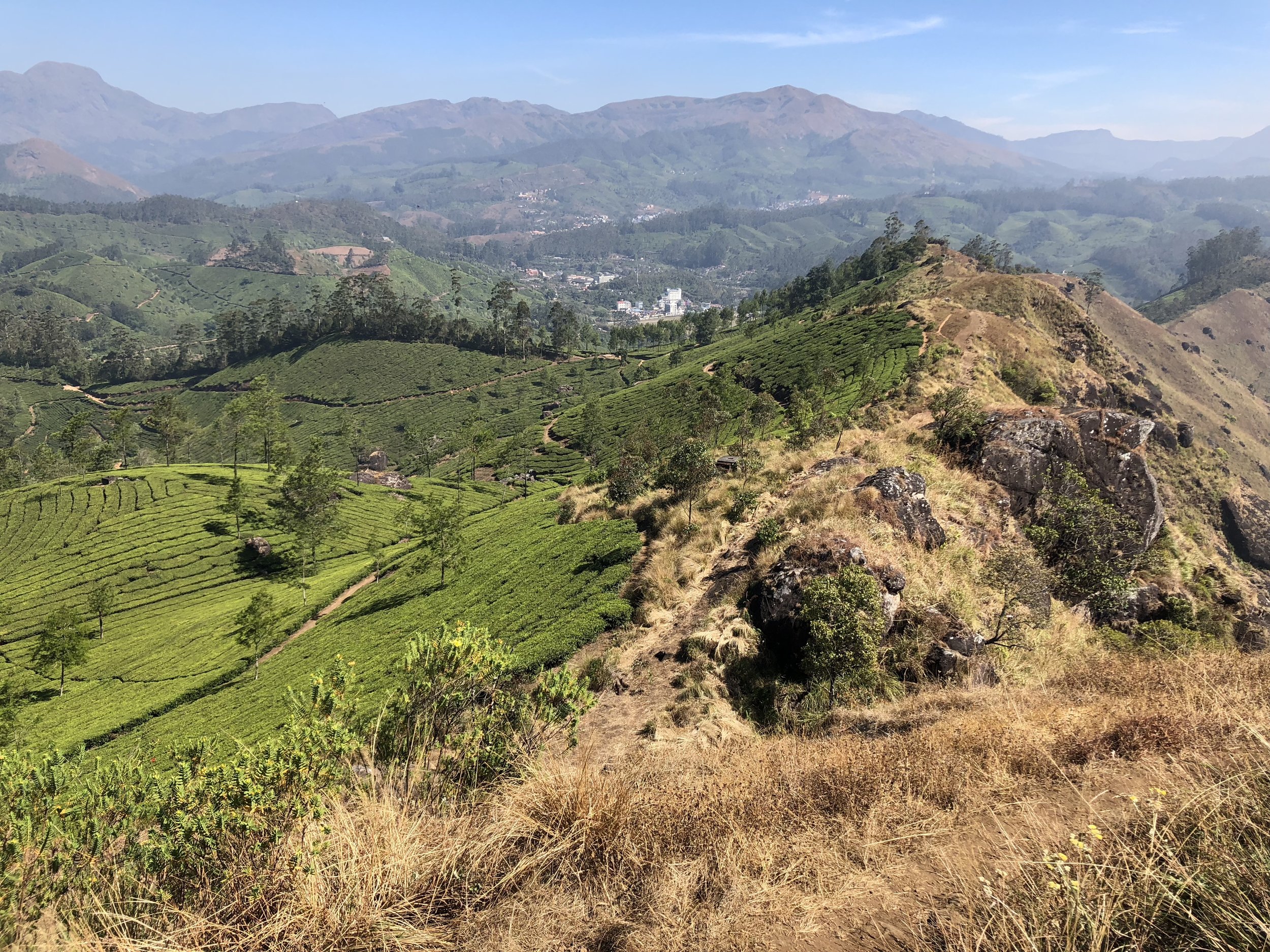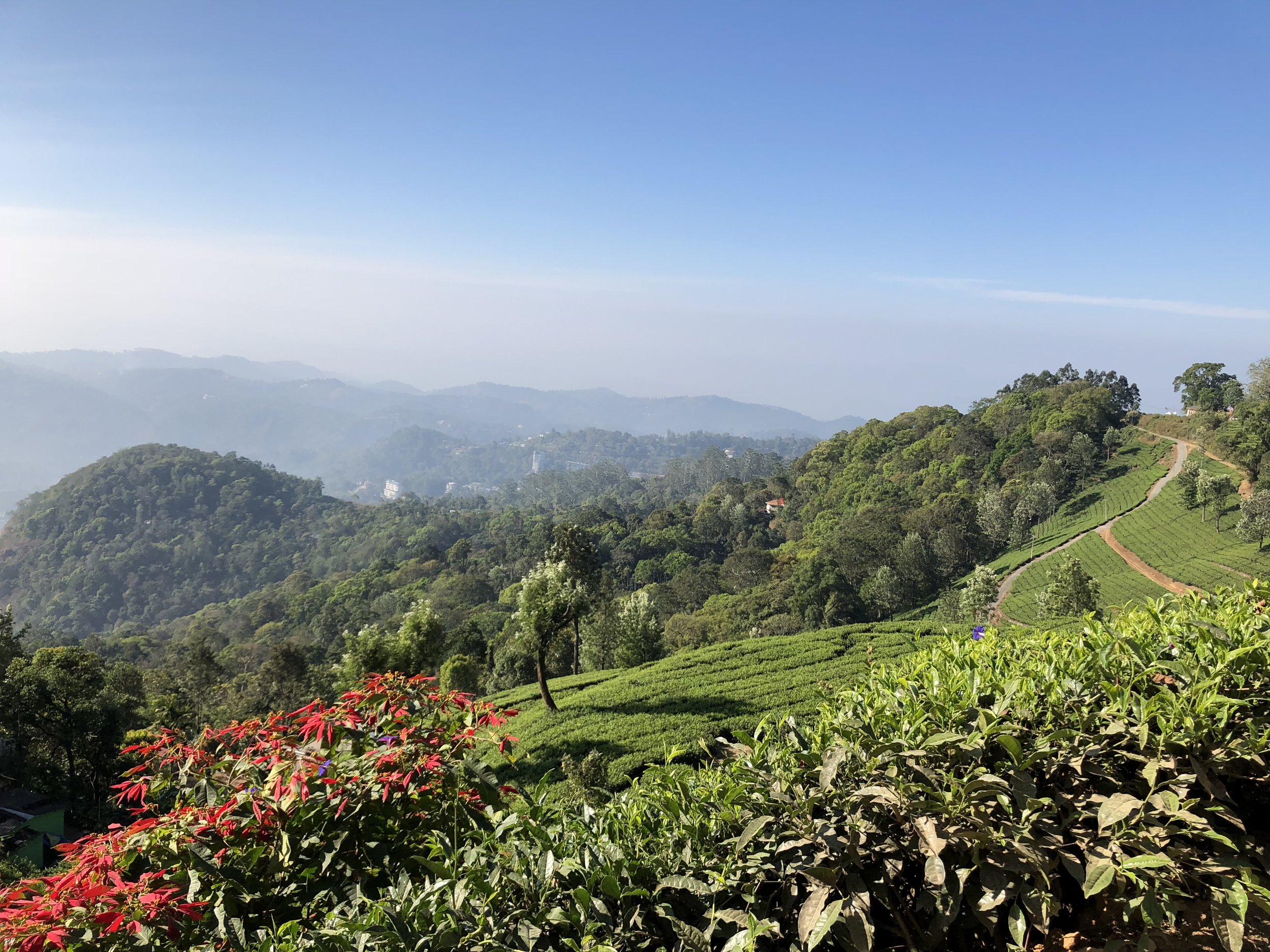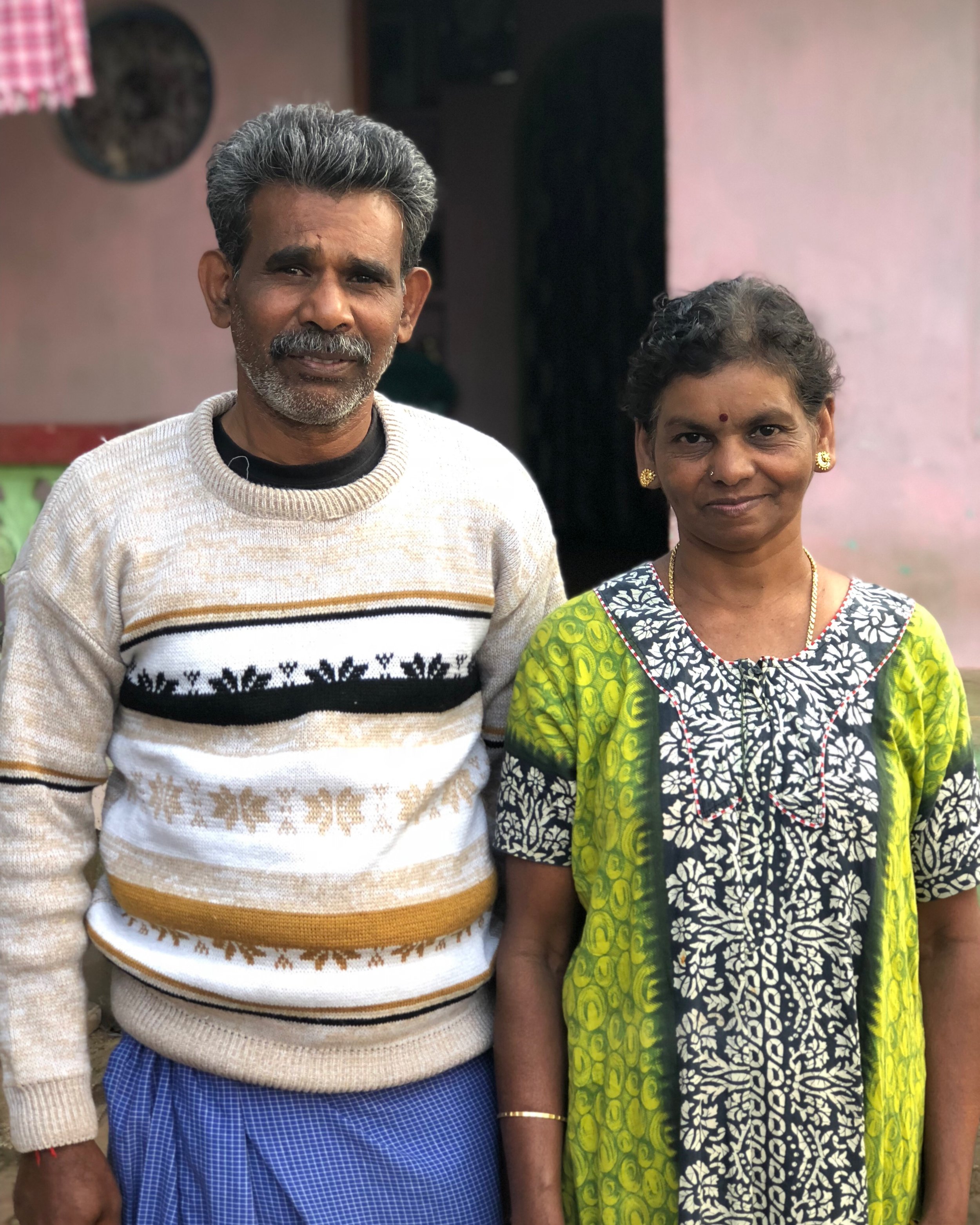 Such a treat to get into the mountains and out of the coastal heat. Munnar is a hill station in the Western Ghats and home to 3800 hectares of tea plantations (mostly owned by the Indian giant Tata).
It's a beautiful sight, rather mesmerizing. Perfectly manicured rows of bonsai-like tea plants that are 60-80 years old. Rich greens from evergreen to lime popped with bright red poinsettia flowers lining the winding rows. The British brought tea there in 1880s and after some experiments, created these perfectly pruned miniature plants (otherwise tea plants would grow like trees and would be challenging to harvest). It's a bittersweet sight to behold knowing that dense and diverse jungle covered the landscape before tea was brought there.
We did a trek through the plantation and up along the ridge to see 360 views of the area. All types of tea come from the same plant, the differences being in the maturity of the leaves (black being the oldest and largest, then to green then to white being the small, delicate young leaves. The plantations are harvested on rotation every 15-20 days. Tata provides housing and schooling for the families of tea harvesters but pay them a small wage.
Our guide for trekking grew up in the plantation, his mother moving from Tamil Nadu to work in the tea plantation before he was born. Ranjith showed us videos of elephants coming into his village during the dry season in search of water and food. They can be extremely dangerous and destructive, a reminder of what people here have to cope with on a daily basis. Reminds me a bit of living with grizzly bears in our forests in Montana.
It's hard to deny that this manicured landscape is beautiful, though it's important to understand what the trade-offs were to create it. Ranjith pointed out plans of future tea plantation growth, which then means cutting down more of the jungle but also means more opportunities for people. Human-wildlife conflict are a sure sign of habitat destruction and deforestation and the lushness of the Western Ghats to monsoon cycles in India is incredibly important. I hope that decisions made about this area consider the costs of economic growth and make a mindful effort to mitigate them.