More Myanmar Someday
In my 20 days in Myanmar, I spent 10 of them in a forest meditation retreat near Mandalay. Under the guidance of teacher Pa-Auk Tawya Sayadaw I spent seven hours a day in shamatha (calm-abiding) meditation, starting days waking up at 4:30am for morning chants and fasting after midday everyday. It was a very special place that I would like to return to one day when I have more time. Any one is welcome to go for free and practice meditation with guidance from experienced teachers, beautiful vegetarian meals provided and a community of supportive people holding space for you to dive into the hard work of understanding the inner workings of your mind.
In the other 10 days, I had the chance to explore a few places in Myanmar, Yangon city, the ancient Buddhist city of Bagan - home of the remains of over 2,000 pagodas and monasteries built between the 9th and 13th centuries, and Mandalay city. A major highlight in Mandalay included visiting their lively jade market which is big business for Myanmar. You can see all aspects there, artisans inspecting the transparency of raw jade with tiny flashlights, men on foot-powered sanders polishing jade into fine nuggets, air-conditioned havens, I mean jade jewelry shops with $10,000 necklaces, and perky auctioneers wielding several smartphones selling products to buyers online all over the world. I hope there's a next time for me and Myanmar. This was just a sweet little taste.
Rainy Mornings at Shwedagon Pagoda in Yangon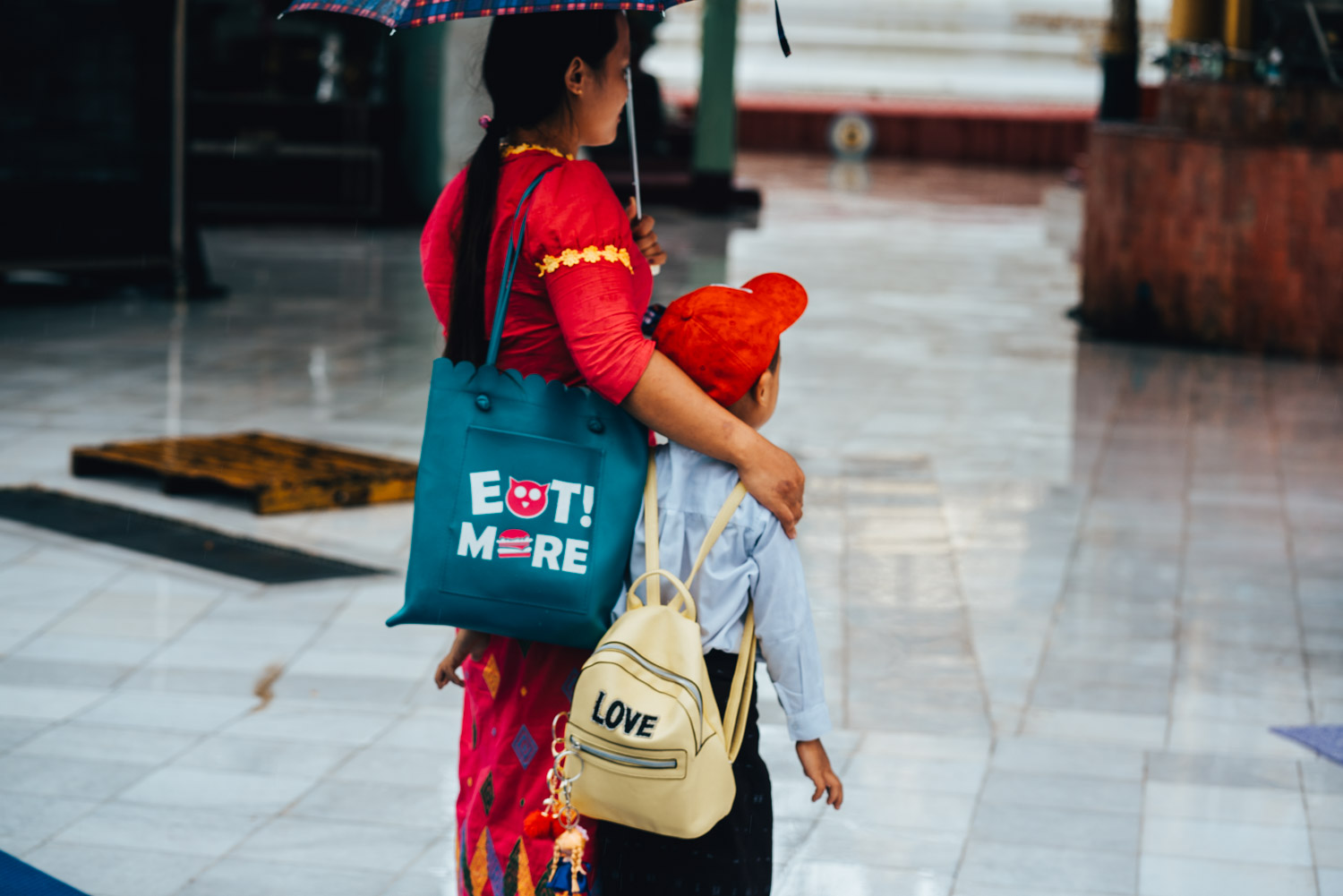 Riding to ride. Circular Train in Yangon
Bagan //Ancient City amidst the Plains