Back to Civilization: Hidden Water Dragon Farms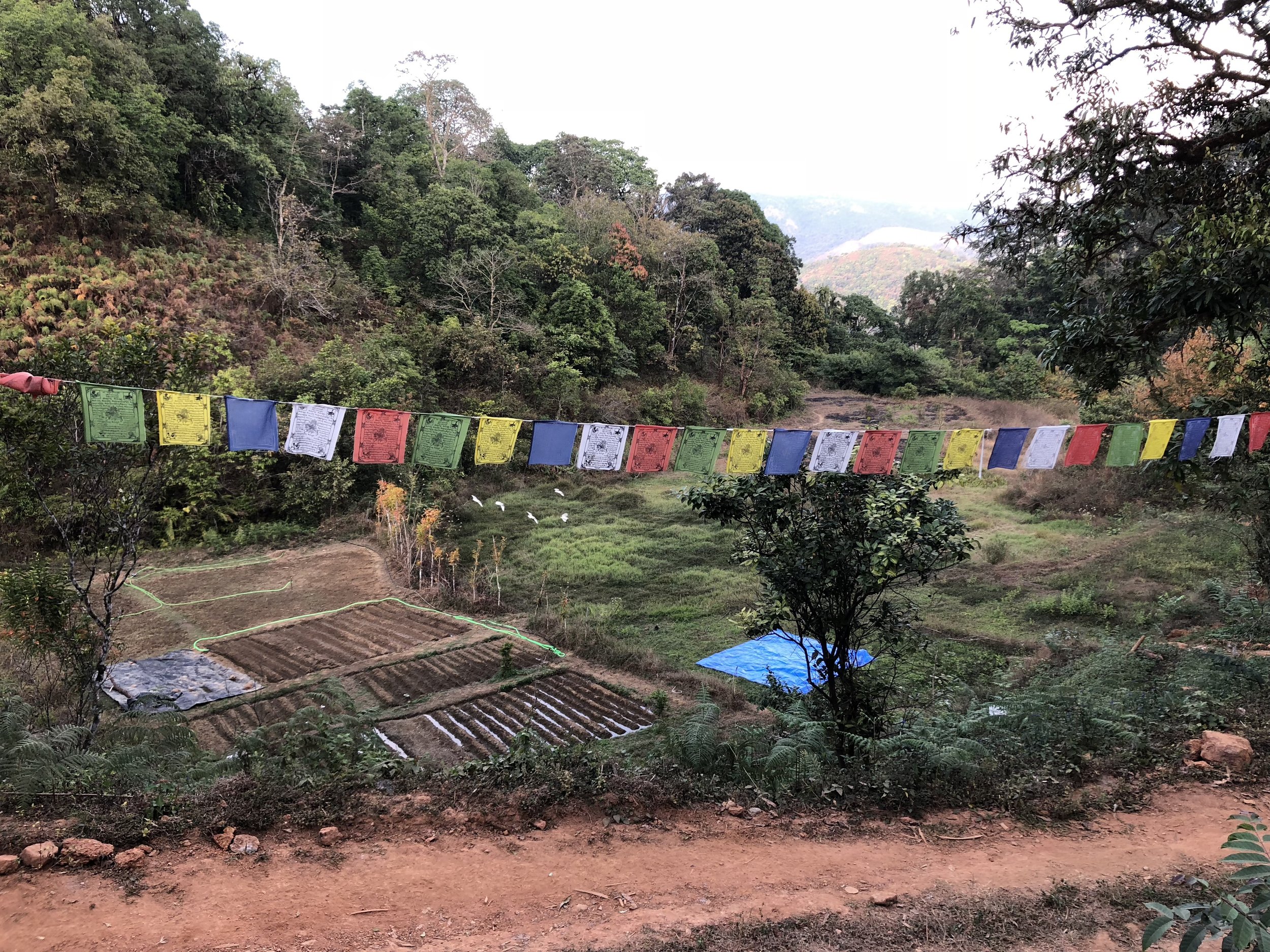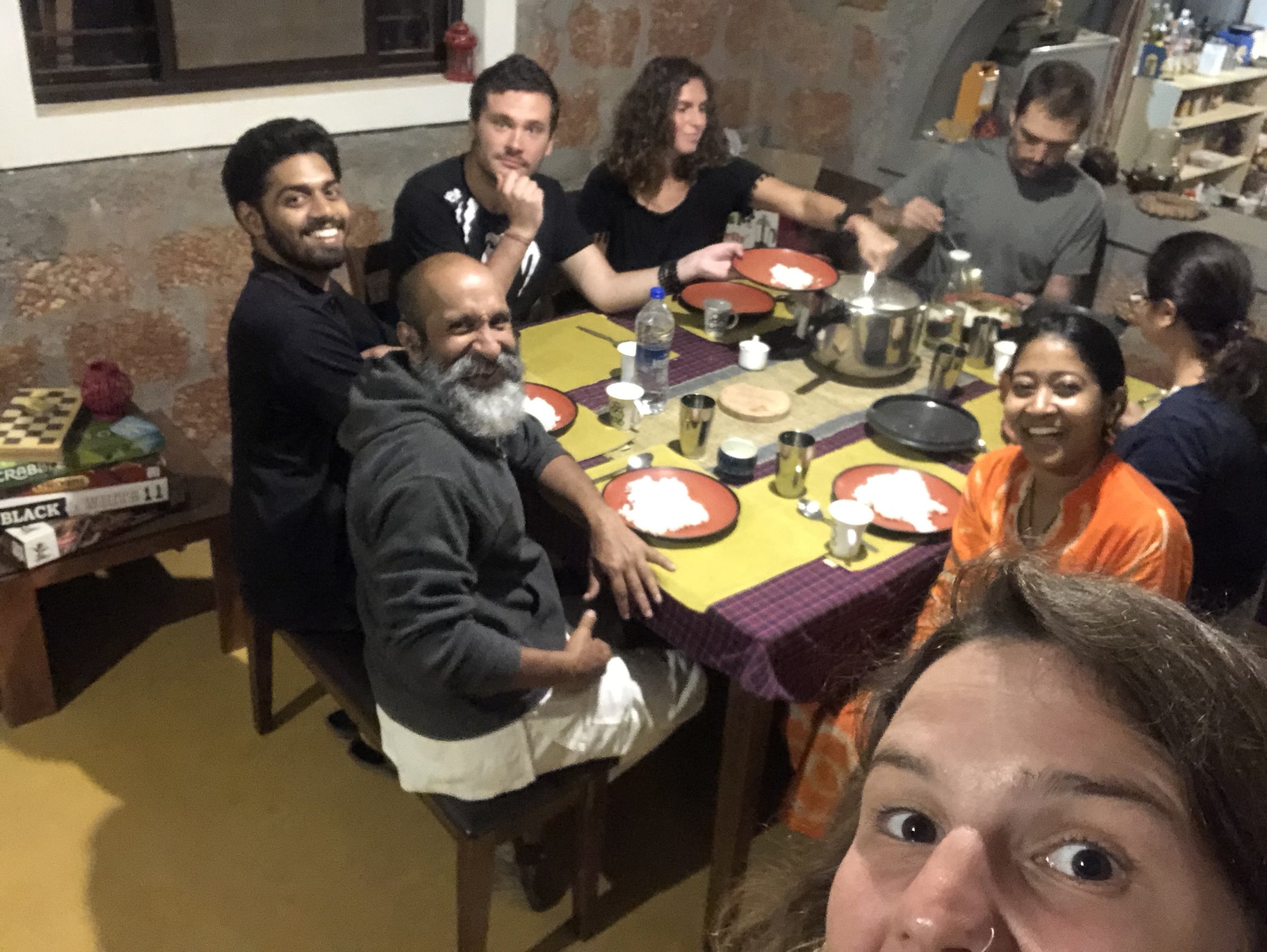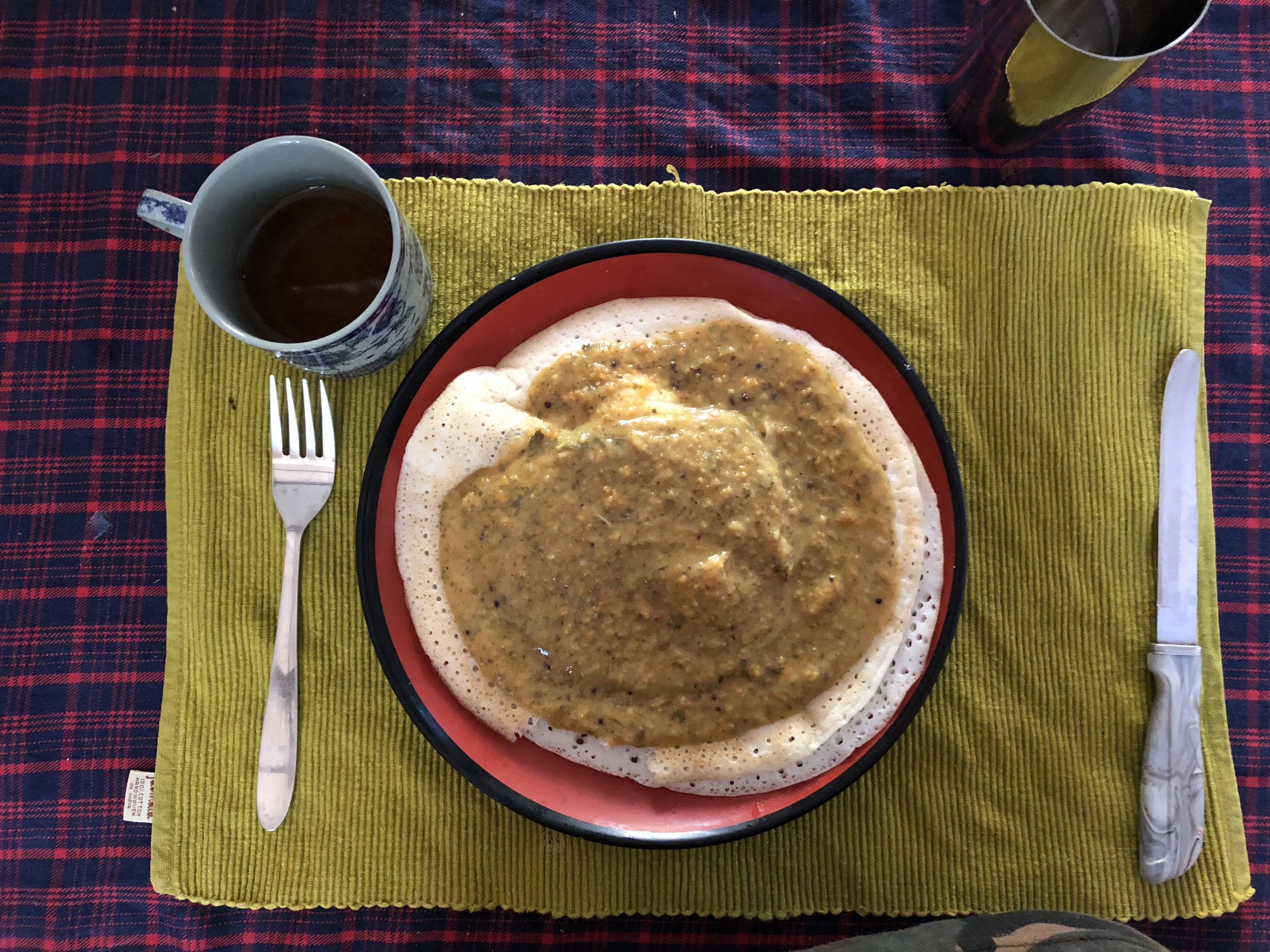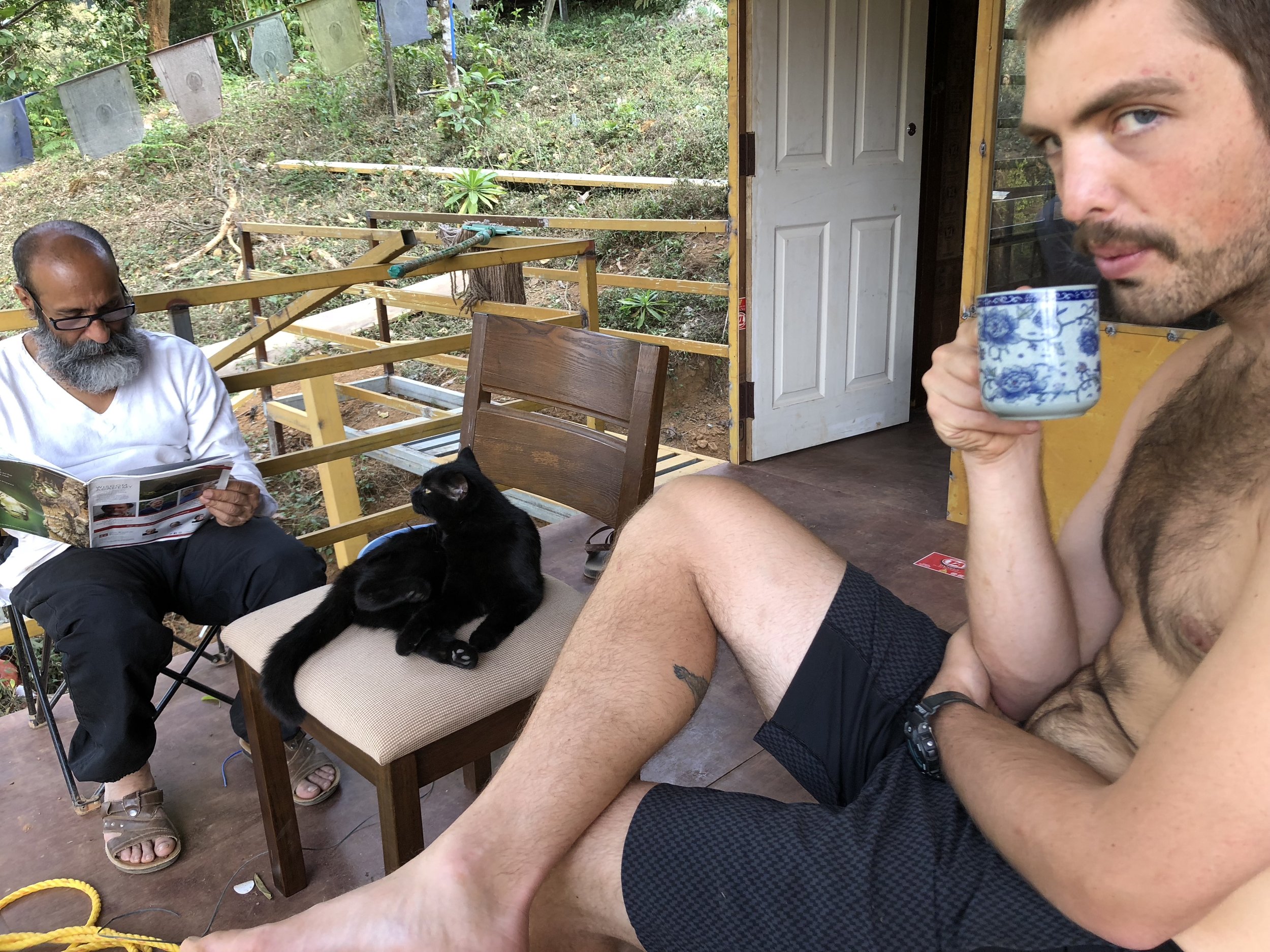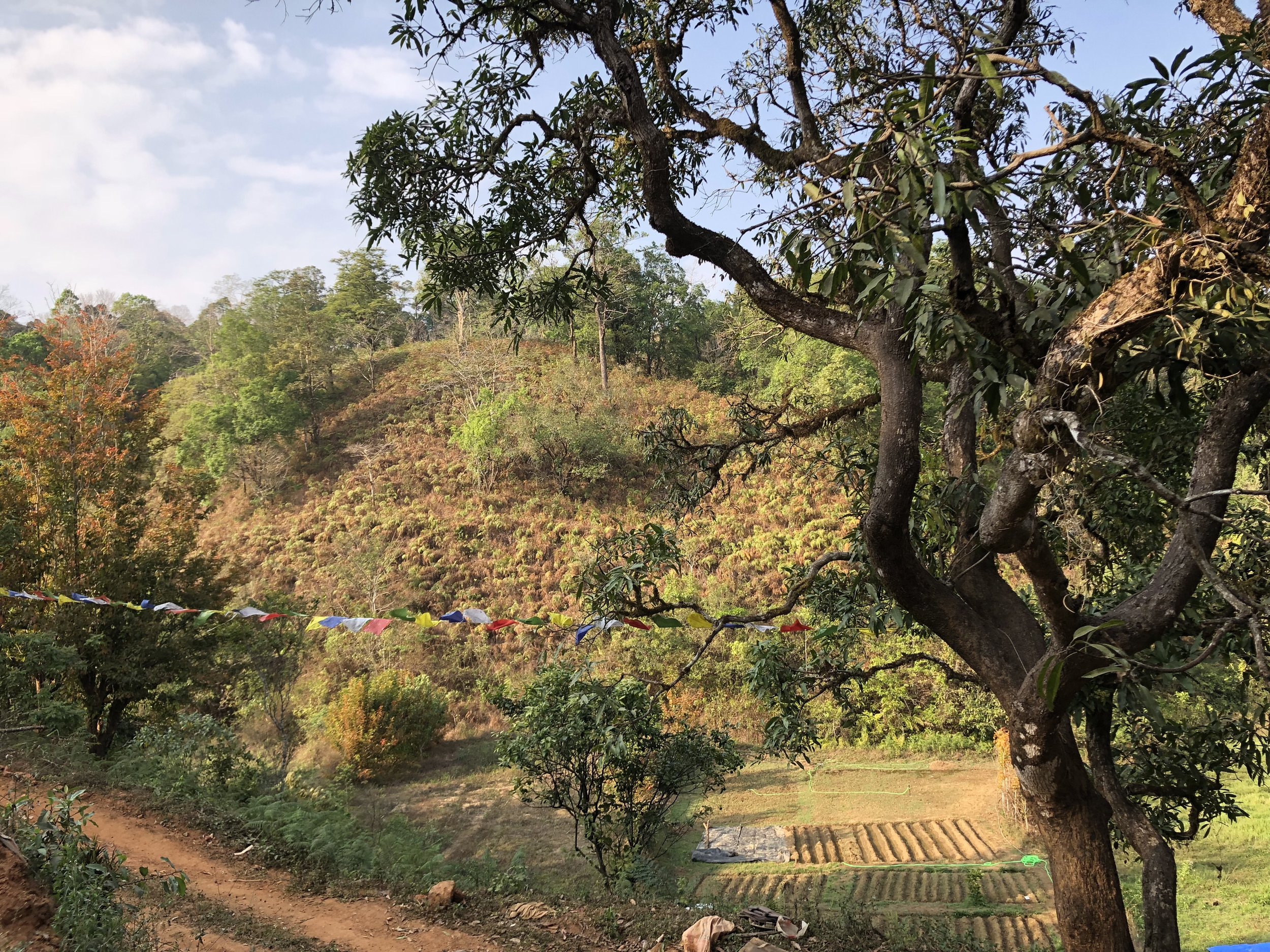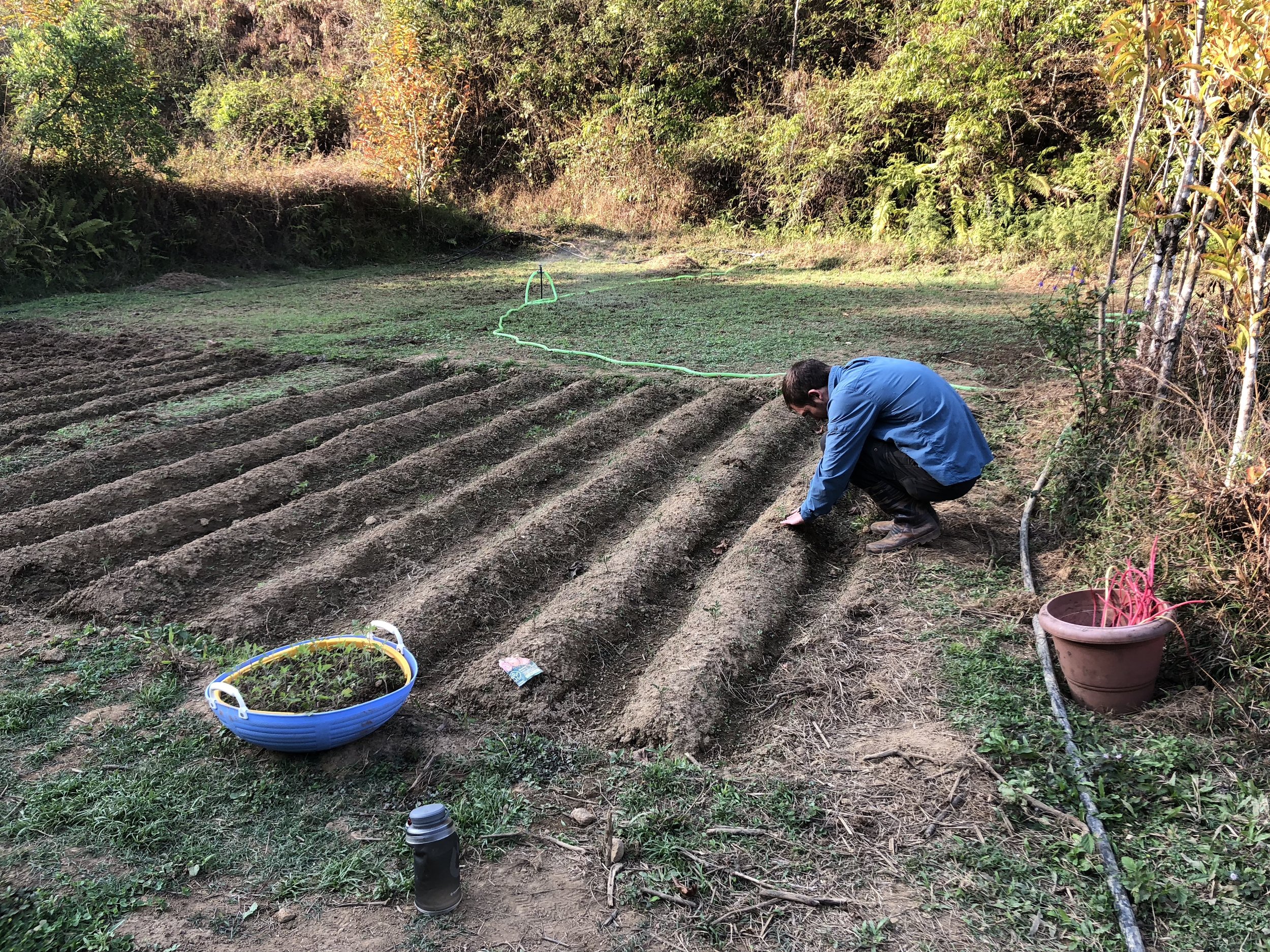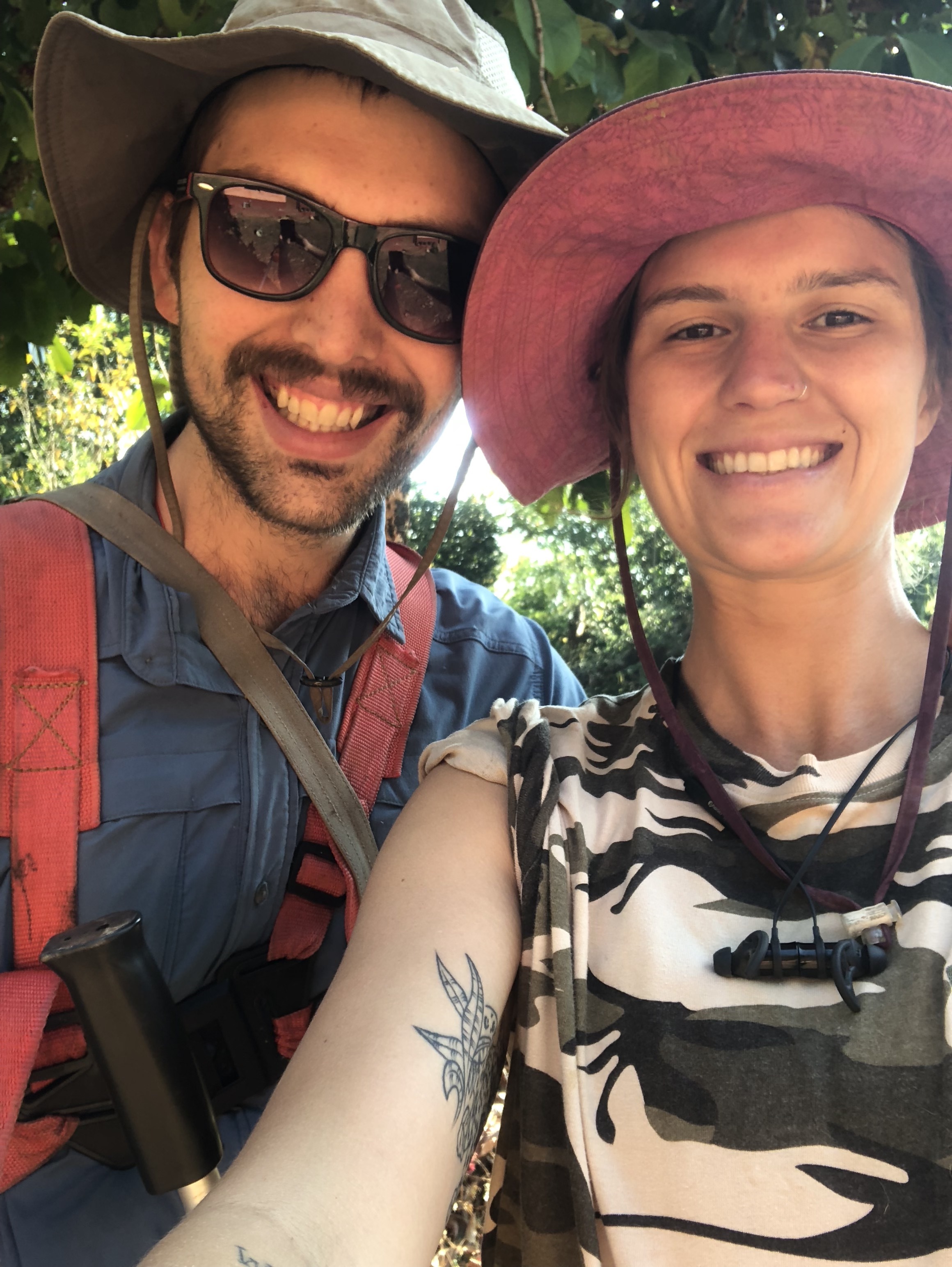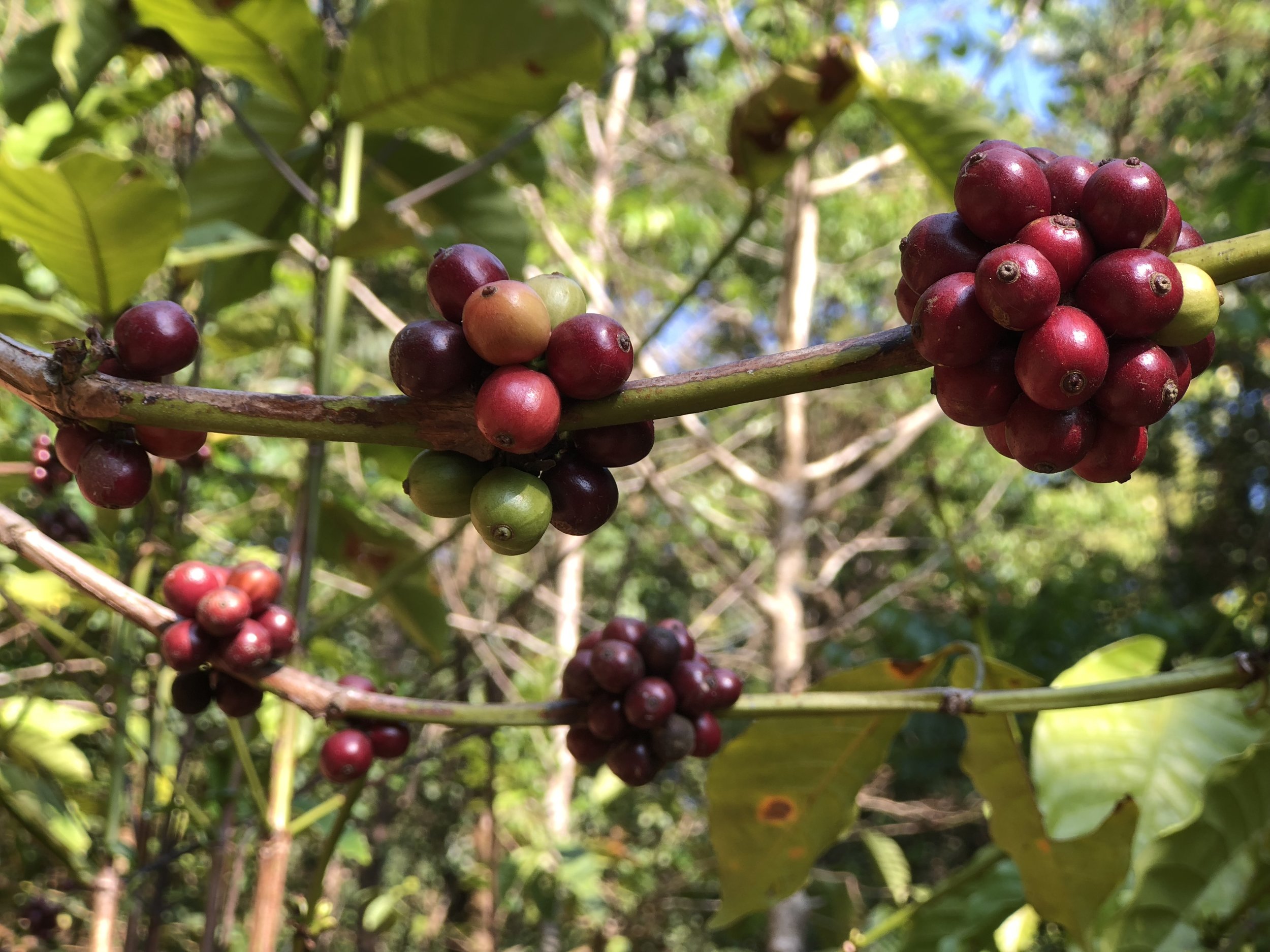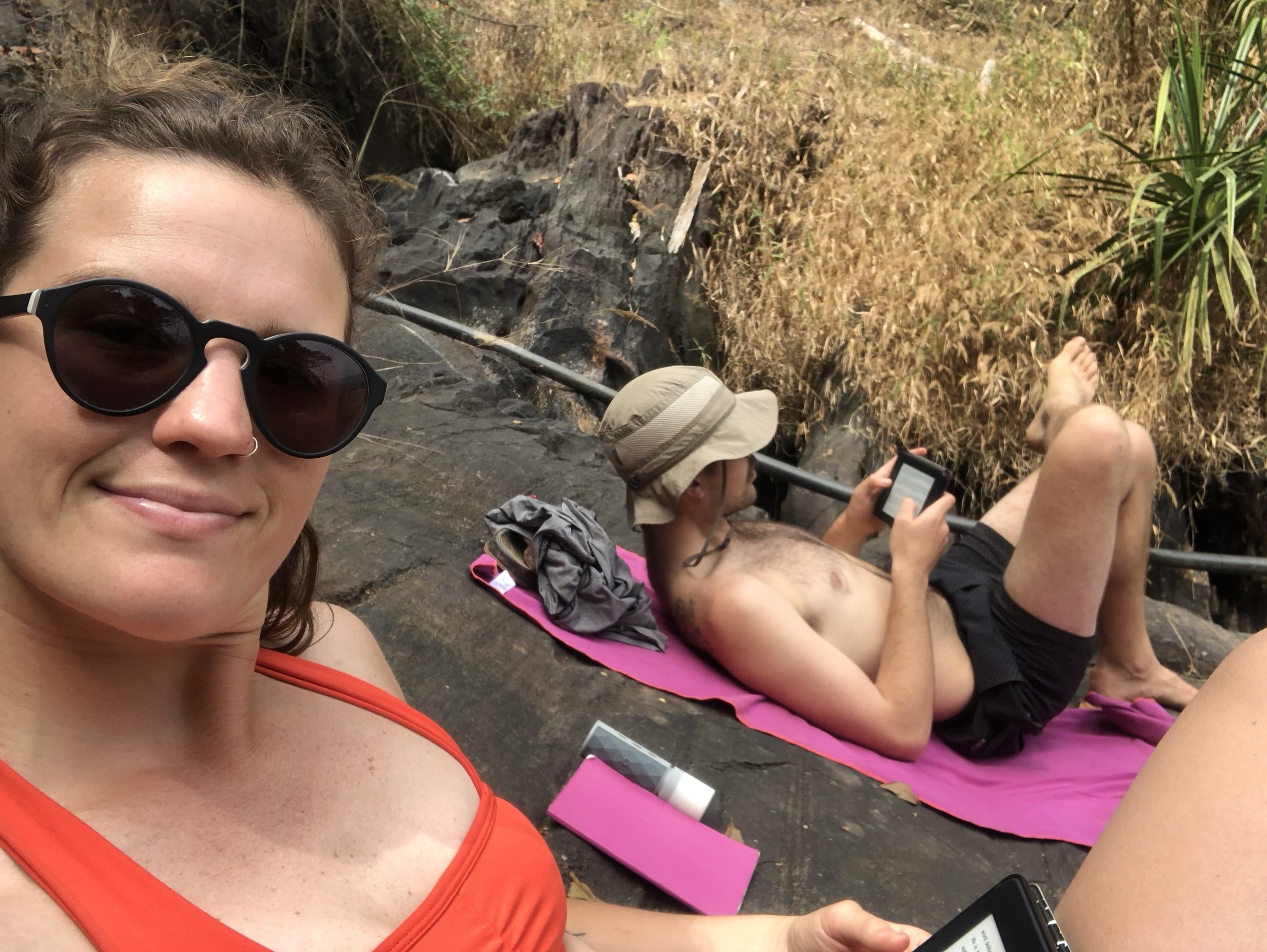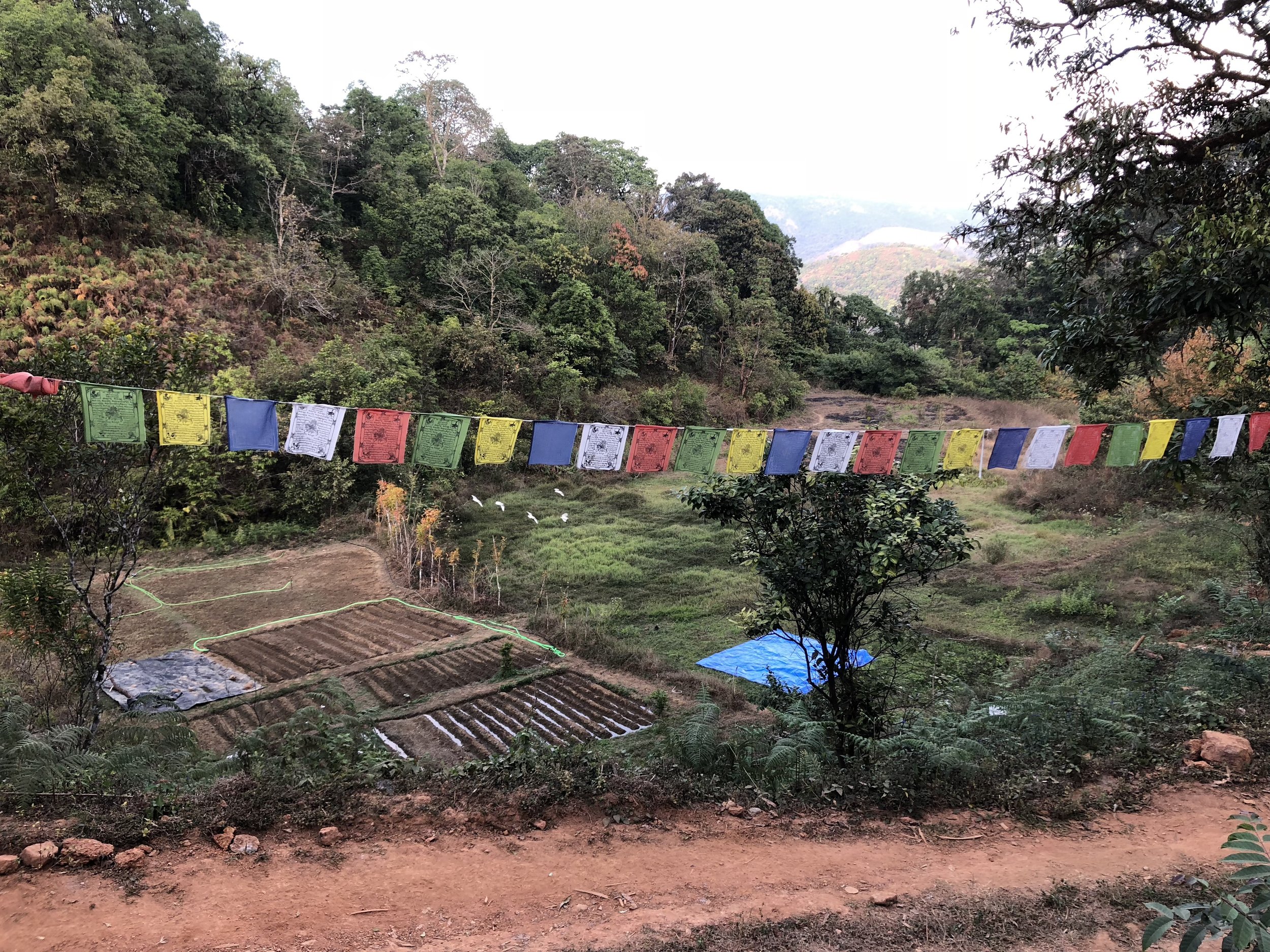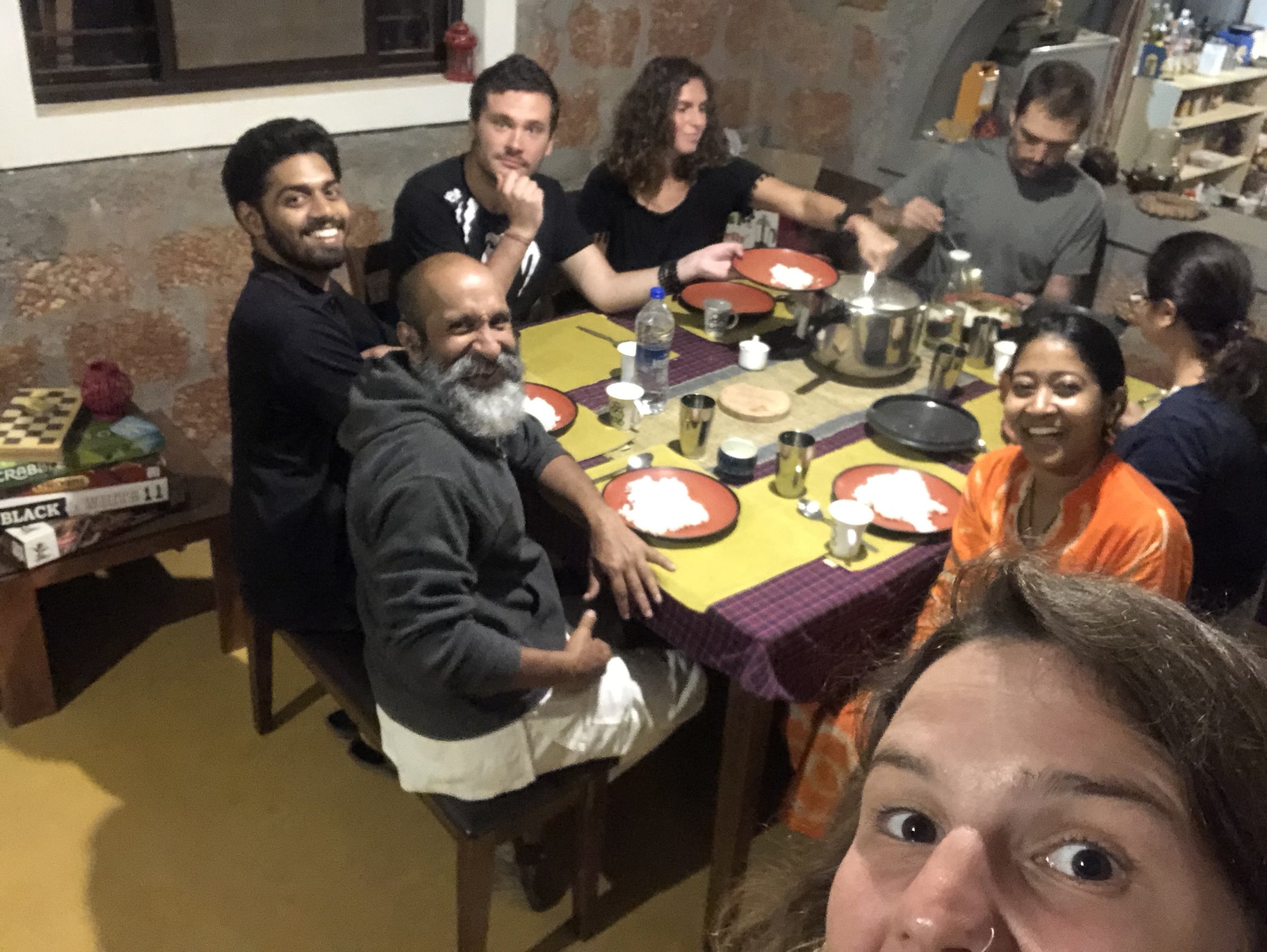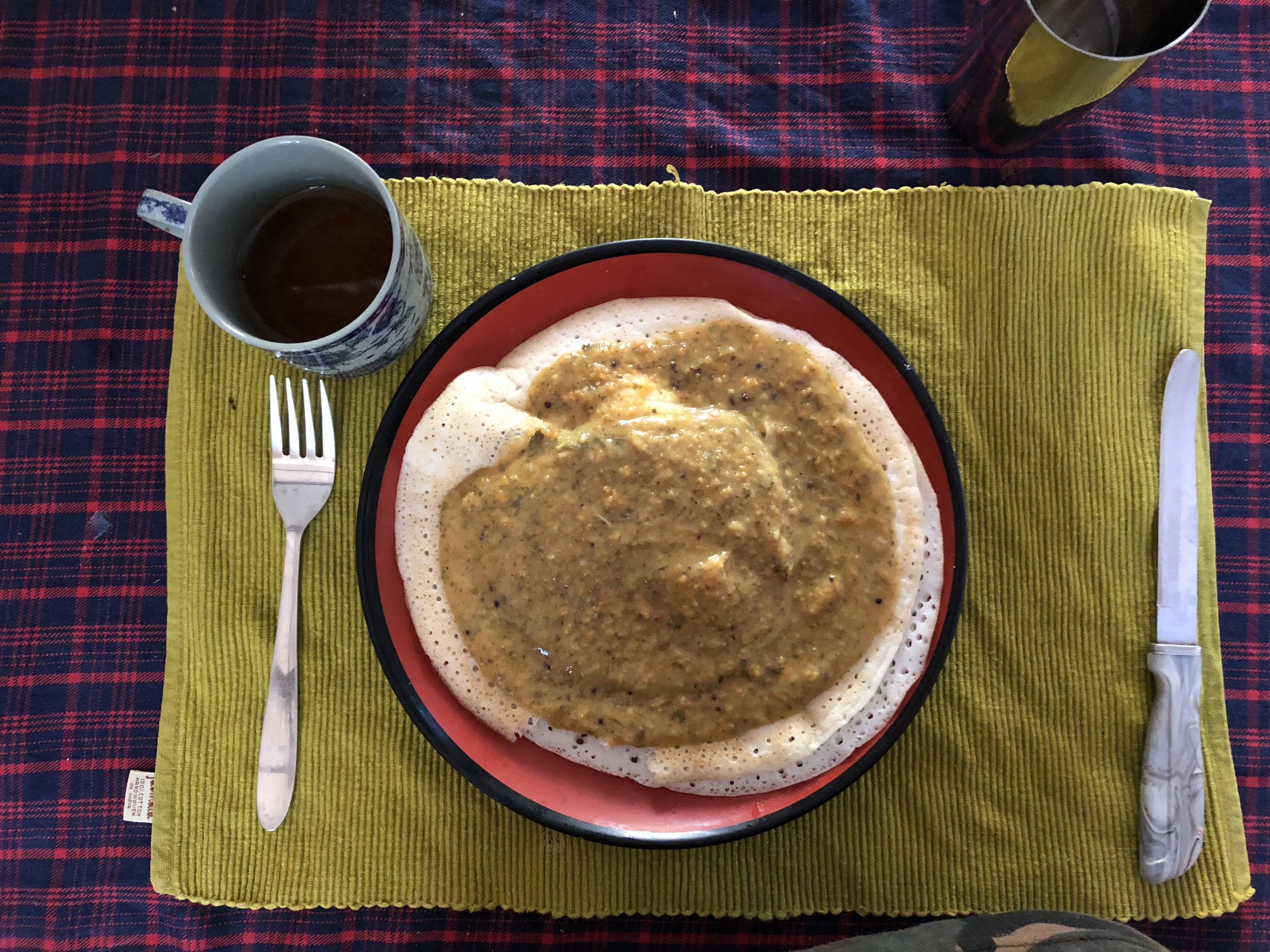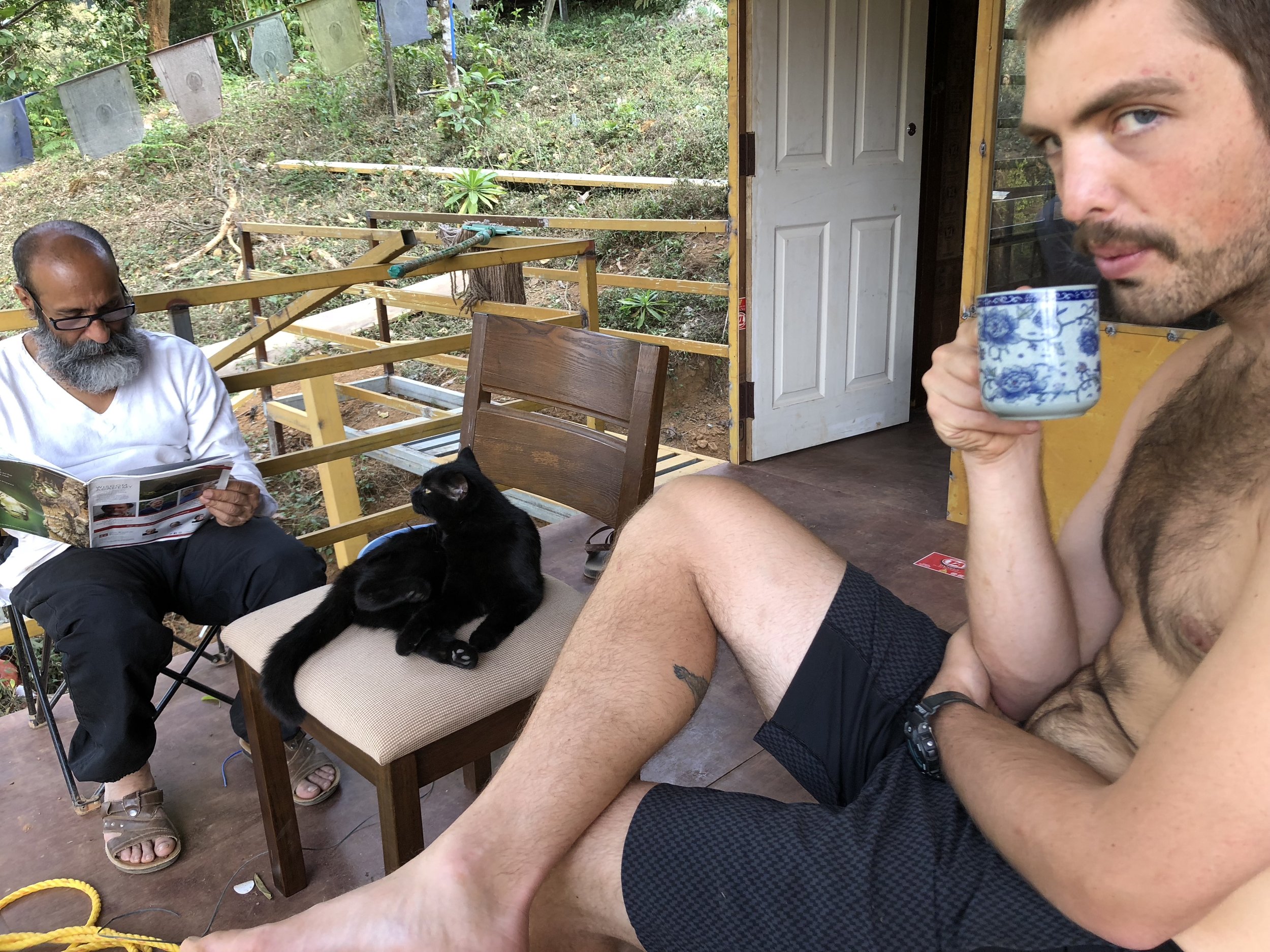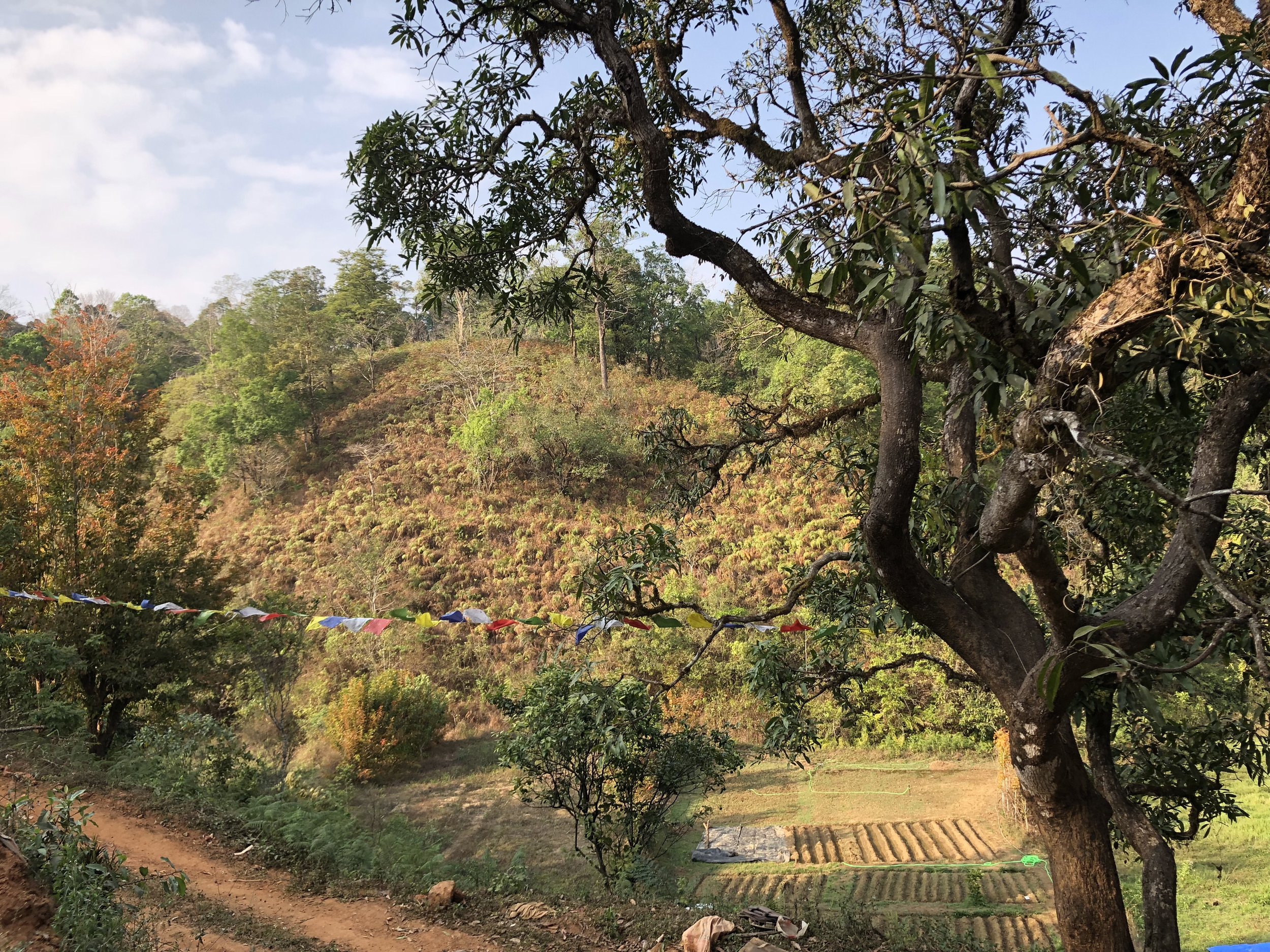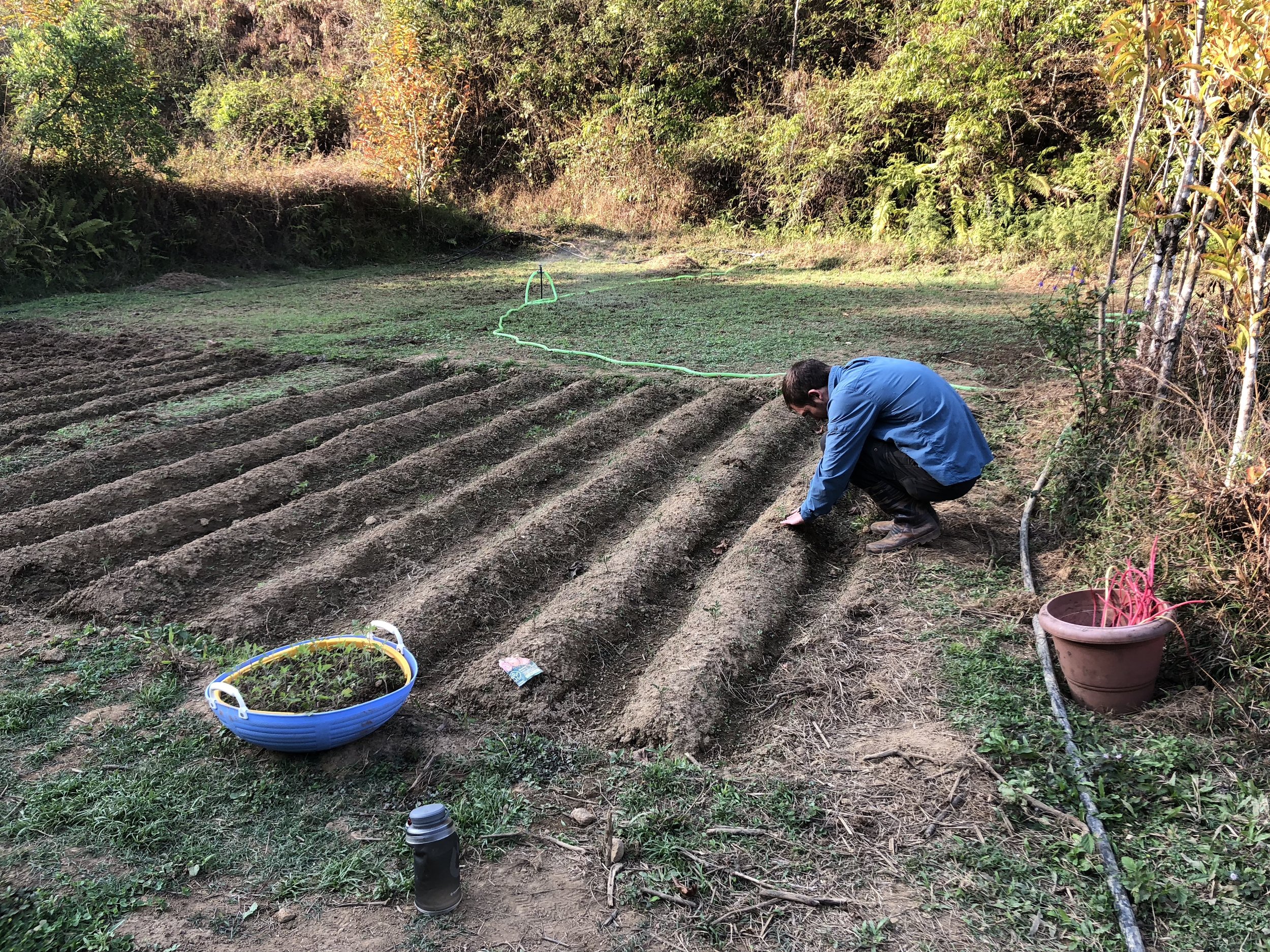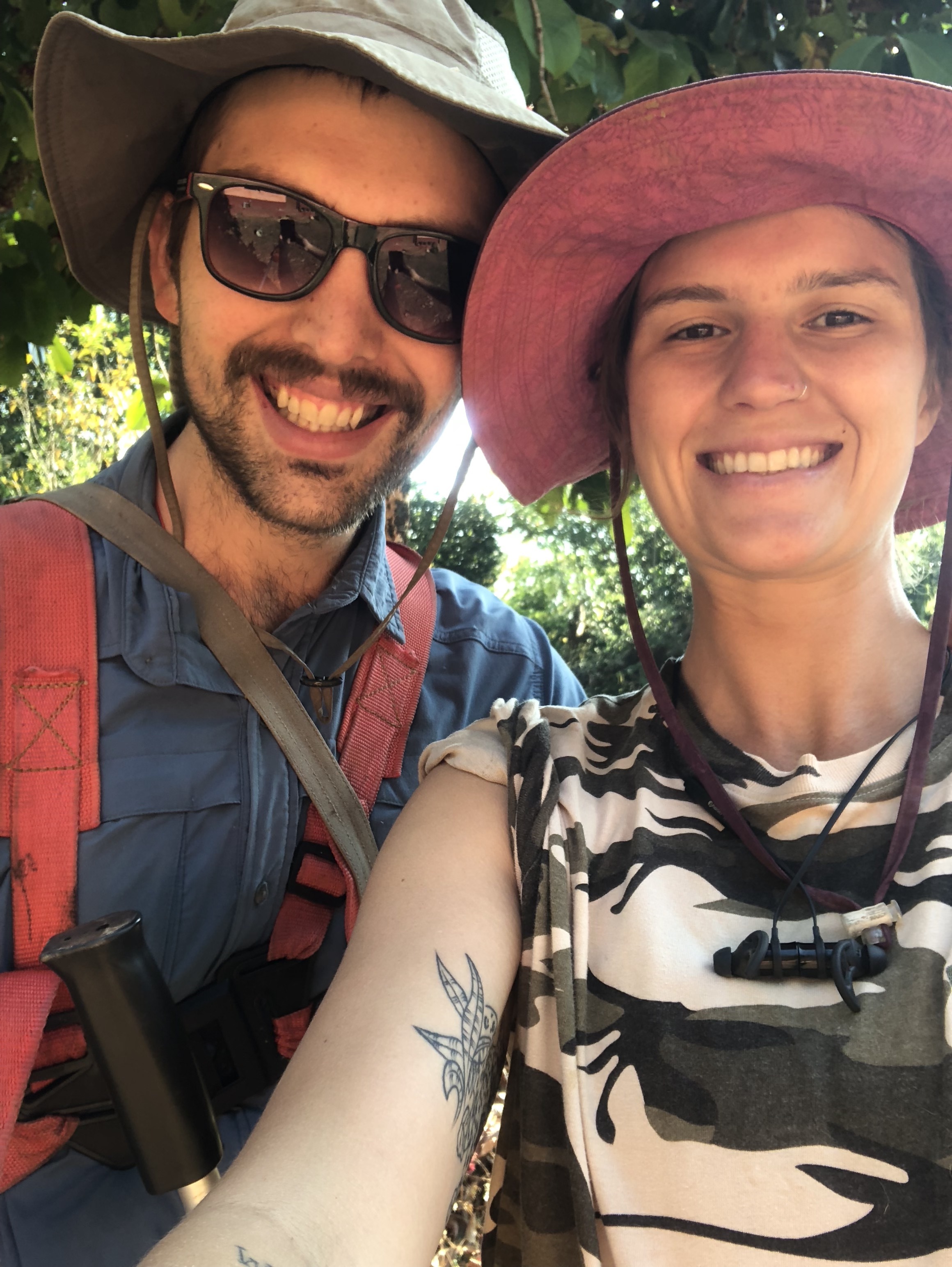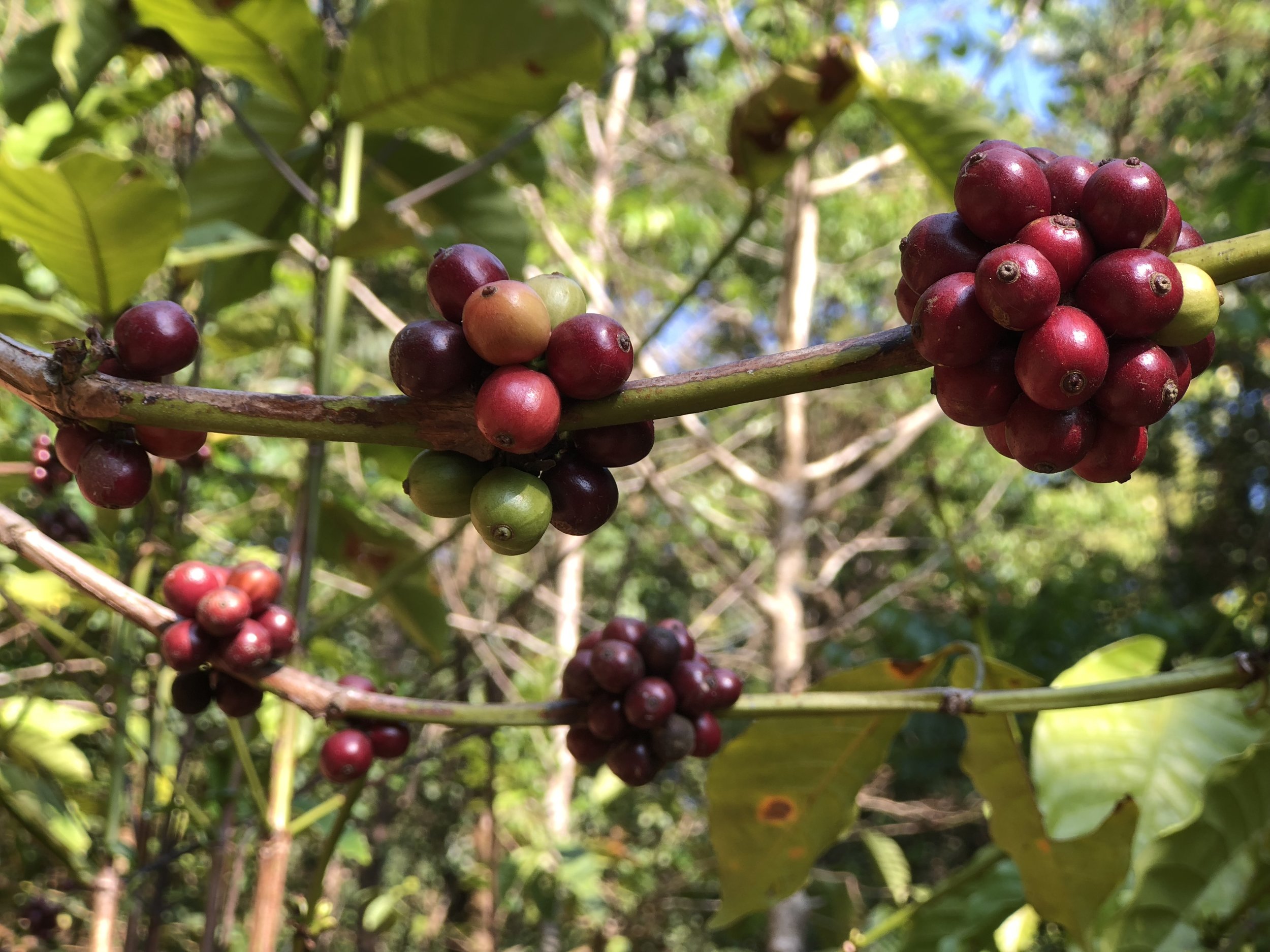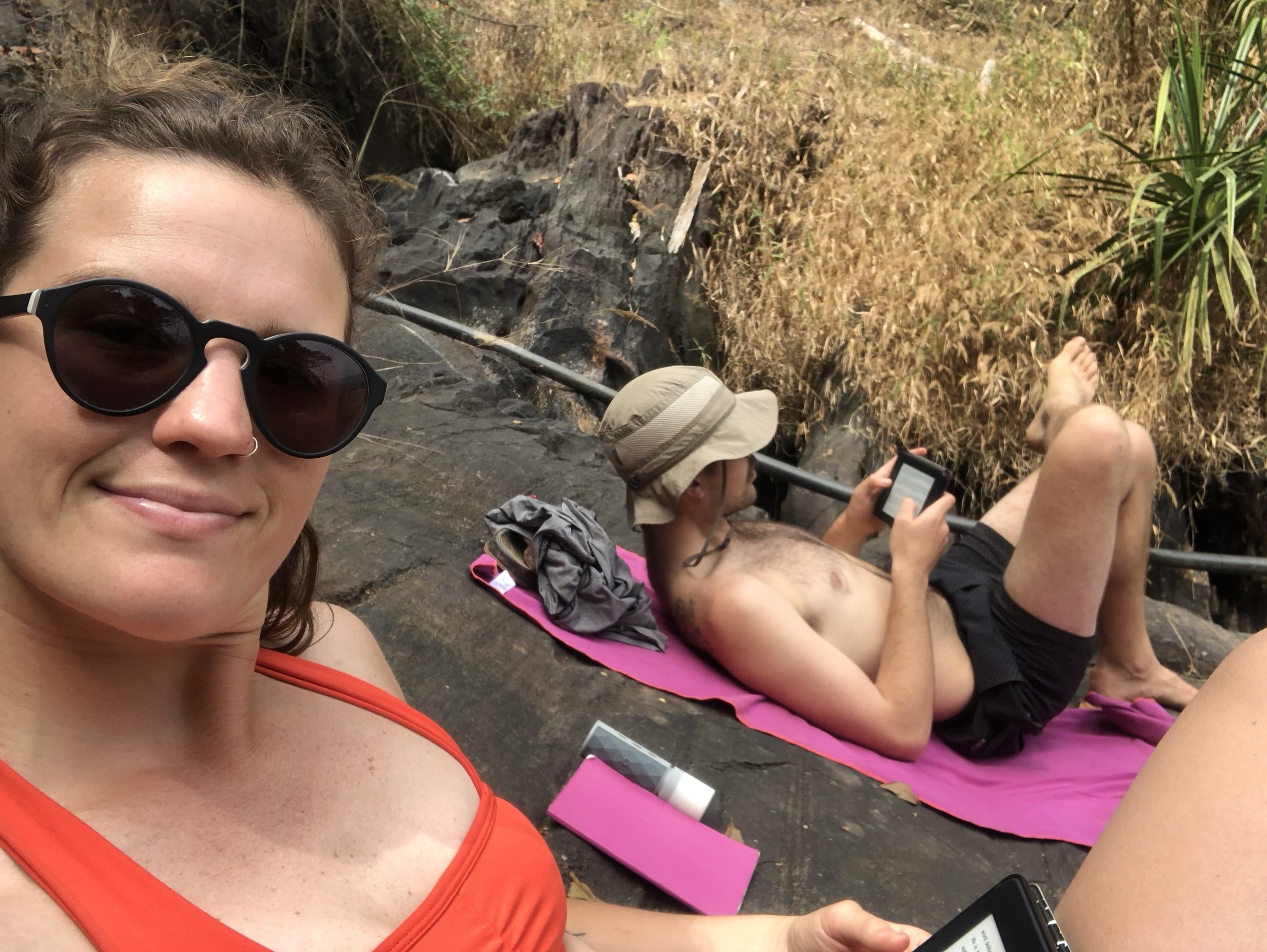 Via the Workaway network we found Rajen and in his secluded forest retreat. This region of Karnataka, called Coorg (The Scotland of India), is a cool hill station known for its jungles, coffee plantations, and pork dishes. We'd been traveling around for awhile and knew we wanted to pause and spend some time out of the cities and in the jungle before starting our yoga studies in Mysore for the month of March. We couldn't have found a more auspiciously perfect place to be for 2 1/2 weeks.
What Rajen is doing on his land is non-traditional for India. He is one of those guys that has had his hands in so many important projects, constantly finding ways to improve the lives of those around him and preserve India's cultural and environmental heritage. He had a long history working for the UN in Delhi and is a Buddhist practitioner and teacher with a specific focus on the Bardo (working with death and dying). Many people thought he was crazy for leaving his job at the UN, especially to live in seclusion in the jungles of Southern India.
Rajen owns a large swathe of land in Coorg, leaving half of it as untouched jungle and the other as an organic farm and coffee plantation. He has solar panels and a generator backup for electricity and an elaborate water system, feeding water from streams to both the house and farm.
Because of the degradation of the forest in this area from illegal logging, controlled burns. commercial development and poaching, he sees that there's a sense of urgency to buy up land to create "forest islands." Unfortunately the forest department is in bed with the logging industry, Rajen has found it difficult to make reports of illegal activities without the risk of exposing himself to danger. The Western Ghats are one of the 8 hottest hot-spots of biological diversity in the world and an important element to the monsoon cycles for southern India. Although they were declared an ESA (ecologically sensitive area) in 2011. In an effort to protect them, several areas were declared UNESCO World Heritage sites in 2012. Unfortunately this hasn't deterred people from degrading the forest. India is in a unique time of rapid economic growth while having precious and sensitive natural resources. The country has a big challenge to sort out how it will prioritize protecting its natural spaces moving forward.
Anyway, enough doom and gloom, our experience there was meaningful. We started referring to Rajen's as "civilization," leaving the traffic and people of "uncivilization" for the 45min 4WD only dirt road down to Rajen's little oasis. We started every morning by doing asanas with the sunrise on the deck that overlooked a lush marsh and the small farm. Kuro the cat (named after the Japanese filmmaker Akira Kurosawa), would often be hunting in the flowering mango tree in the early morning. Hoards of grey hornbills doing their commute and chatter in the neighboring trees.
We ate every meal together, always something made from scratch, created with intention. Ragi (finger millet) porridge with dates, dosas with eggs, miso soup, lemon rice with roast peanuts and curd, sprouted mung bean dosas with chicken liver and dill. Drinking Japanese green tea and homemade turmeric lemonade. Every meal seemed to turn into lengthy philosophical conversations and additional cups of tea.
I should also mention that this wasn't your average farmhouse. As a result of Rajen's worldly and intellectual interests, the house was full of amazing books, from incredible photo books of India textiles and tribes to Buddhist manga, and tribal artifacts from eastern India and Bhutan. Sebastiaan and I constantly had a pile of books stacked high next to us, Rajen always joked that there would be a test at the end of our stay there.
Because of Rajen's love for cooking and the fact that Rajen's wife is Japanese/French, his kitchen was stacked with all the necessary supplies and kitchenware to make any meal under the sun. I spent hours a day cutting onions and scraping coconuts, helping wherever so I could absorb Rajen's culinary secrets.
The work we did their was varied, but we predominately worked in the coffee plantation. Because of the abnormally long monsoon season last year, the coffee plantation was insanely overgrown with persistent plants standing seven feet high. We had one weed wacker and chainsaw but they were often in need of servicing, so I was using a machete to manually clear out the jungle around the coffee plants. Our work day went from 8-11 roughly and then 4-6. I spent a lot of the machete hacking time listening to hours of Sapiens, definitely a book that yields a desire to get aggression out!
When the sun started to beat down midday and we took a break for lunch we would first stop by the waterfall before heading up to the house. There were several pools to choose from for a refreshing soak in the cool stream water. The stream created a clearing in the forest providing a beautiful overlook perfect for watching the buzzing of nature go by. Sitting there I've seen more diversity of butterflies than I've ever seen anywhere.
Although this might all sound perfect, it wasn't always easy. Learning to live communally with strangers, having patience and letting go of control, coexisting with huge spiders and spider bites, building a fire to heat water for showers every night, being motivated to work in the beating sun in the plantation everyday, getting lost in the jungle - but these are things that made it rewarding. Seeing the uncomfortable aspects of life as an opportunity or as a teacher makes every moment in life have value.
Aside from all the fire cookouts under the stars, one of my favorite nights had to be when we ate miso soup and then watched Kurosawa's Rashomon on the projector. It sounds like an everyday thing, but to think we are watching a classic 1950s Japanese film in the depths of the Indian jungle!
I learned a lot from spending time there and from Rajen. The hard manual work turned into a daily meditation and our long conversations with Rajen solidified into some major thematic takeaways. Question everything, don't be complacent, but also try to let go a little and don't take anything too seriously.